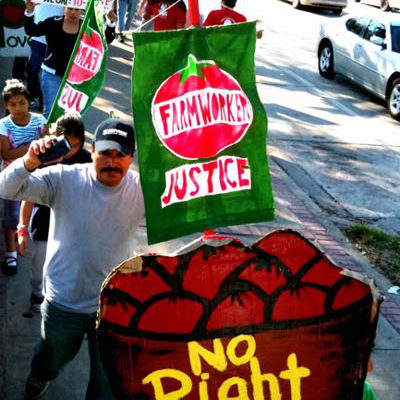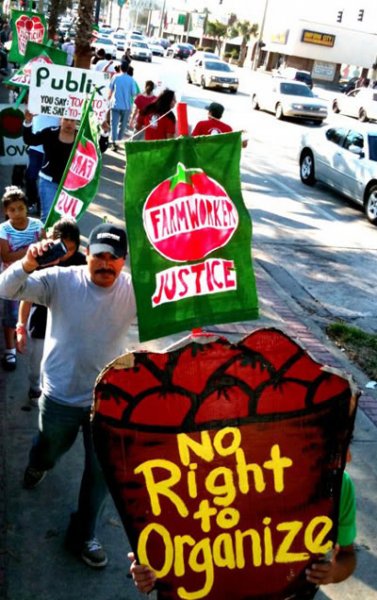 On February 19, YAYA joined the Coalition of Immokalee Workers (CIW) in protesting Publix's refusal to "Do the Right Thing" and pay a fair price to the farm workers who pick their tomatoes.
The CIW organized a protest at the Publix location near the busy Colonial and Mills intersection in Downtown Orlando. Over 50 supporters from various organizations, including the UCF Student Labor Action Project and the Boone High School Social Justice Club, joined YAYA in showing solidarity in the fight for farm worker socioeconomic justice.
The protesters marched and recited chants in both Spanish and English connoting their support for the struggle against the exploitation of farm worker labor. Additionally, YAYA member Nicole was a part of a delegation that went to confront the store manager at the end of the demonstration. She conveyed YAYA's commitment to the struggle for fair wages and equal rights for farm workers.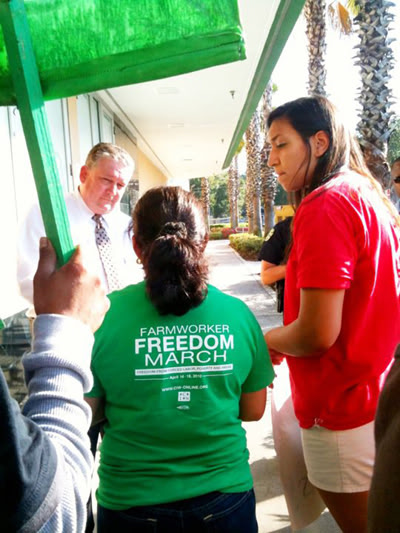 The demonstration was a great success as many Publix store goers took notice of the protesters and their message. This included numerous drivers who honked their support as they passed by the protest on Colonial.
Furthermore, the event was productive for YAYA recruitment. Former YAYA Eduardo made his return at the rally and new recruit Becki partook in her first protest (and took some marvelous pictures). YAYA stands ready to continue the fight, alongside the CIW, against the unfair, exploitative policies of Publix, heading into the the Tampa rally on March 5!
– Curtis Hierro
Orlando YAYA
(Photos courtesy of Becki Eikleberry)