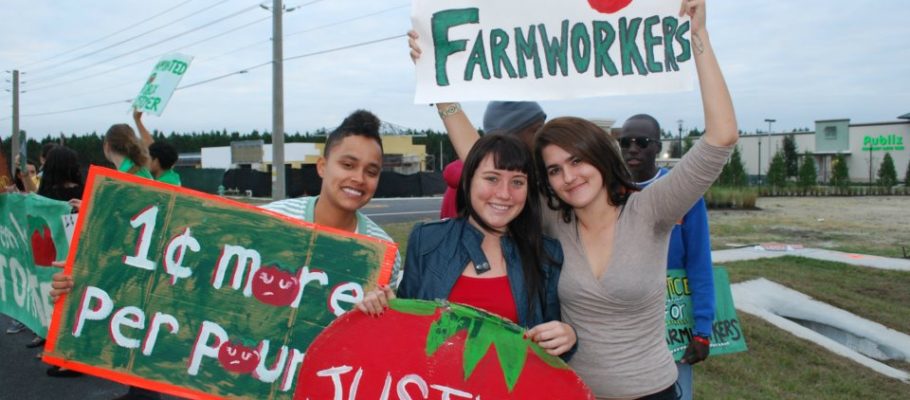 On December 15th, 2012, thirty six members of our community attended a rally at the new Publix Supermarket in Windermere, Florida. Our objective was to ask Publix to work with the Coalition of Immokalee Workers, an organization of farm workers who pick tomatoes and who are advocating for higher salaries, better working conditions in the fields and a voice in the negotiating table with farmers and distributors.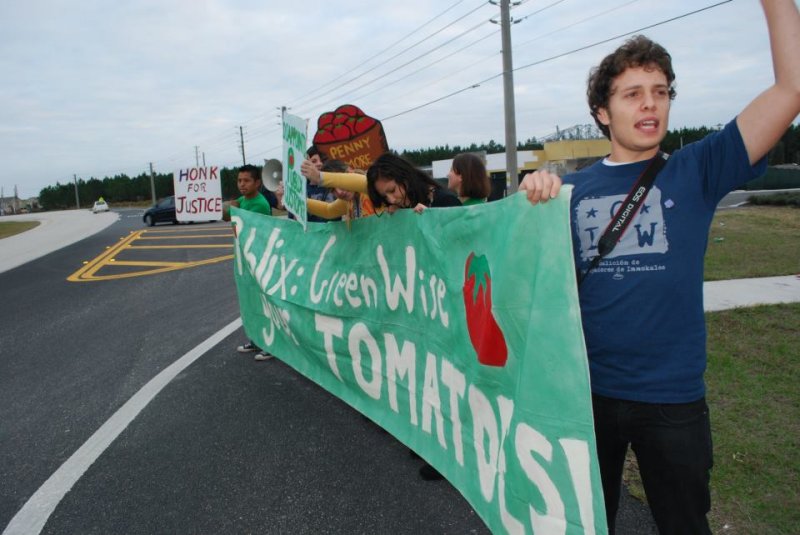 Although this was a peaceful demonstration, Publix managers refused to talk to a small delegation that represented our community. They also refused to receive a letter that we had prepared for the Coroporate Headquarters. Their hostility towards our group was such, that they even prohibited a young latino man who was not with us from entering the store.
We hope that 2012 will be the year when Publix will do the right thing and will participate in the Fair Food Campaign. Many of us liked shopping there before we realized that they put profits before people, and that despite their public image as a corporation that cares about family values we cannot count on them to stop injustice for farm worker families.
We encourage Publix to uphold their commitments to be "Involved as Responsible Citizens in our Communities" and work with the CIW.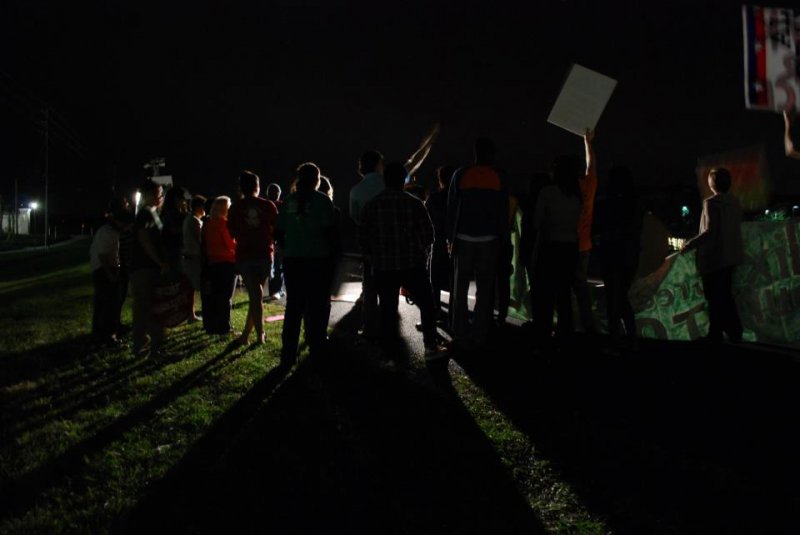 We also encourage YOU to talk to the manager of your local Publix Supermarket and let them know that the injustices in the tomato fields need to STOP NOW!
Sincerely,
A dissatisfied Publix Customer
PS: We would like to thank the Hope Community Center for their involvement in this action, Juan Barredo for taking the pictures for this report and Gerardo Mejia from Hora Zero for also taking pictures.