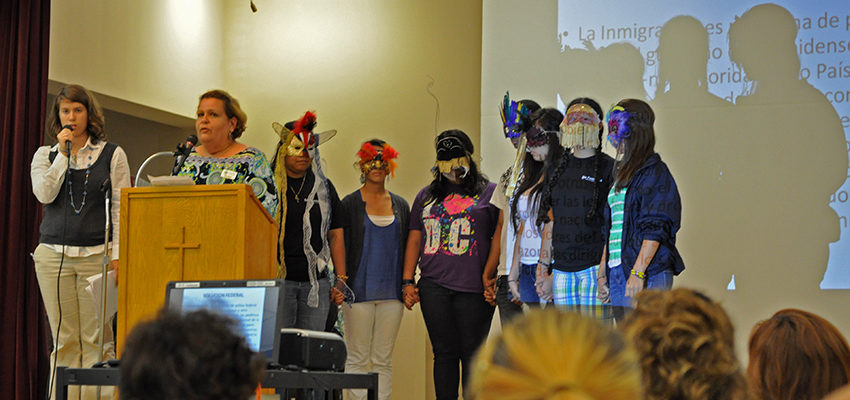 On Wednesday May the 4th, there was a gathering at St. Margaret Mary Catholic Church, at 7pm, where YAYA among other organizations; Hope Community Center, and FOCUS (Federation of Congregations, United to Serve), who sponsored this great rallying call, were present to, as the flyer declared, make "a declaration to guide Florida's immigration discussion by asking for reasonable immigration policies at the local and state levels." There were plenty of community members from all walks of life present at the meeting, lots spoke out against the harsh treatments that undocumented immigrants have to deal with.
At the meeting a prayer was held "to rally and show our shared support as immigrants, farm workers, business owners, politicians and citizens by signing on to and pledging our support for the compact." The signing was done, just about, by everyone present. There were two lines of about 50 people, probably more, that signed this petition in hopes that Florida would get the idea that current immigration law standards are just inhumane.
This event was crucial to the farmworker movement since it consolidated a lot of different community members under one roof to hear grievances from sources that they would have never had a chance to otherwise. For YAYA, this was a great networking opportunity, and a way to reunite with out friends at the Hope Community Center, in Apopka.
The Five Principles of THE FLORIDA COMPACT to Guide FLORIDA's Immigration Discussion:
1. FEDERAL SOLUTIONS: Immigration is a federal policy issue between the U.S. government and other countries—not Florida and other countries. We urge Florida's congressional delegation, and others, to lead efforts to strengthen federal laws and protect our national borders. We urge state leaders to adopt reasonable policies addressing immigrants in Florida.
2. LAW ENFORCEMENT: We respect the rule of law and support law enforcement's professional judgment and discretion. Local law enforcement resources should focus on criminal activities, not civil violations of federal code.
3. FAMILIES: Strong families are the foundation of successful communities. We oppose policies that unnecessarily separate families. We champion policies that support families and improve the health, education and well-being of all Florida children.
4. ECONOMY: Florida is best served by policies that maximize personal freedom and opportunity. We acknowledge the economic role immigrants play as workers and taxpayers. We celebrate Florida as the destination of international tourism. Florida's immigration policies must reaffirm our global reputation as a welcoming and business friendly state.
5. A FREE SOCIETY: Immigrants are integrated into communities across Florida. We must adopt a humane approach to this reality, reflecting our unique culture, history and spirit of inclusion. The way we treat immigrants will say more about us as a free society and less about our immigrant neighbors. Florida should always be a place that welcomes people of goodwill.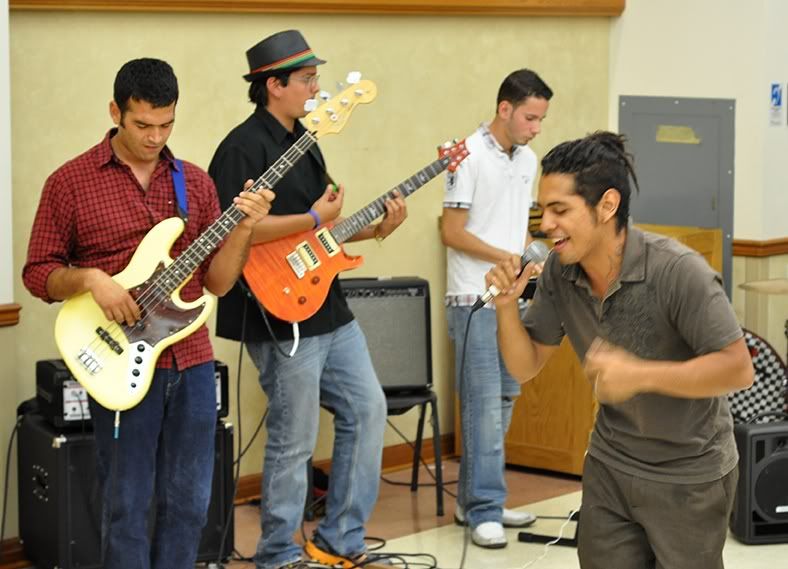 As for the rest of the meeting, there was a great band that entertained everyone until the end of the meeting.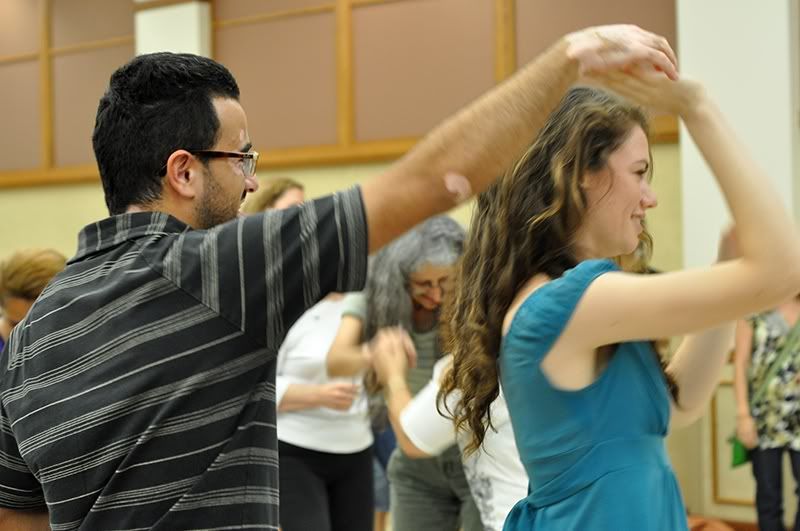 Take Action! You can sign the Florida Compact online!
-Juan Barredo
Orlando YAYA
(Photos courtesy of Katie Gillett)