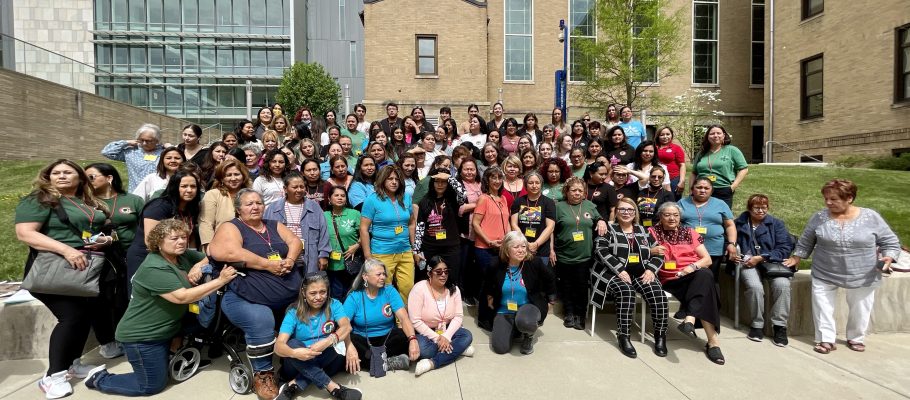 Over 100 farm worker women (campesinas) from across the U.S. gathered at the U.S. capitol in April. Alianza Nacional de Campesinas, Inc., a farm worker women-led coalition of 15 grassroots farm worker organizations across 20 states, convened in Washington, DC from April 15-18. Alianza advocates for the civil, constitutional, and human rights of our nation's more than 700,000 farm worker women and girls throughout our farm and food systems.
NFWM participated in this convening for the first time ever with Irene Arellano, Director of Farm Worker Advocacy joining our farm worker sisters in person on our behalf. During the national convening, farm worker women engaged in workshops, information sessions with federal agencies, and meaningful conversations with Congress members. Our advocacy centered around issues Alianza members have prioritized, such as ending gender-based violence in and out of the workplace, harmful pesticides, sustainable agriculture and environmental justice, nutrition and health, immigration reform, workplace exploitation, and the 2023 Farm Bill.
Alianza members and partnering organizations engaged in an advocacy day on April 17th. We spoke directly with Congressional representatives about the issues and policies impacting farm worker women and their families. NFWM is supporting Alianza's advocacy because our work also centers around building long-lasting solidarity and collective power. Collective liberation means that our organizing expands beyond the workplace and the pulpit and that we join together to organize in all movements for justice to actively engage with and challenge the systems that harm working-class people.