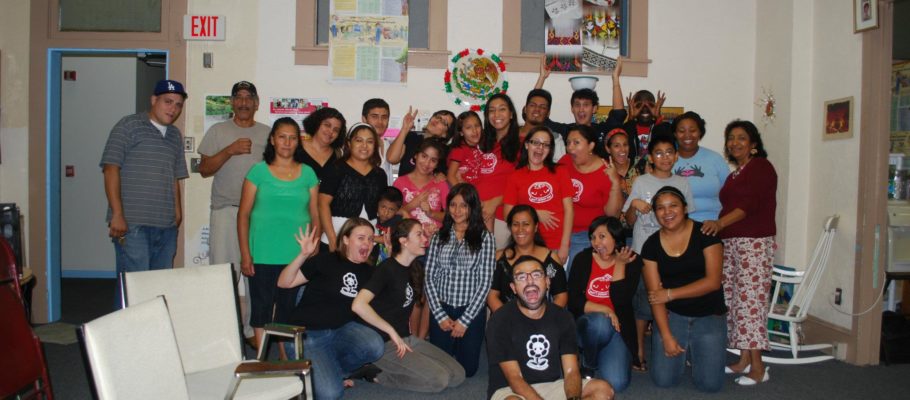 On a rainy afternoon a community center in Seville was filled with smiles and laughs. Seville is a farm worker community in Florida, located about 2 hours from Orlando. A gathering was taking place for a YAYA bike delivery at the Alianza de Mujeres Activas (AMA) Office on Saturday, October 8, 2011.
The attendees gathered and came from St. Augustine, Kissimmee, Orlando, Seville, Lakeland and had the opportunity to meet each other. Members of YAYA, volunteers, AMA members and family members enjoy the delicious potluck, had an opportunity to meet each other, and enjoy Latin dancing lessons.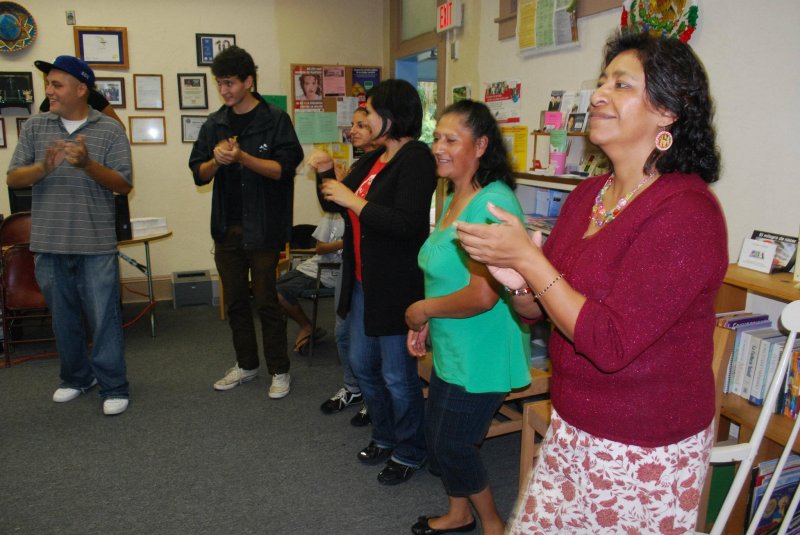 An average of 30 people attended. The group was composed of kids, parents, high school students, college students, farm workers, recent college graduates, stay at home moms, and overall hard working indivials dedicated to giving back to their communities with an amazing heart to make a change and help others in need.
The entire group sat around the room in a circle, everyone introduced themselves in English and Spanish. Some came out their shelves and practice their Spanish. Congrats!! Translation services were provided and without making language a barrier to laugh and meet each other. Also, allowing the opportunity to learn the needs of farm workers in Seville and resources that need to be expanded and brought to the area. After introductions there was a potluck and the food was delicious! While eating, everyone had the chance to meet one on one.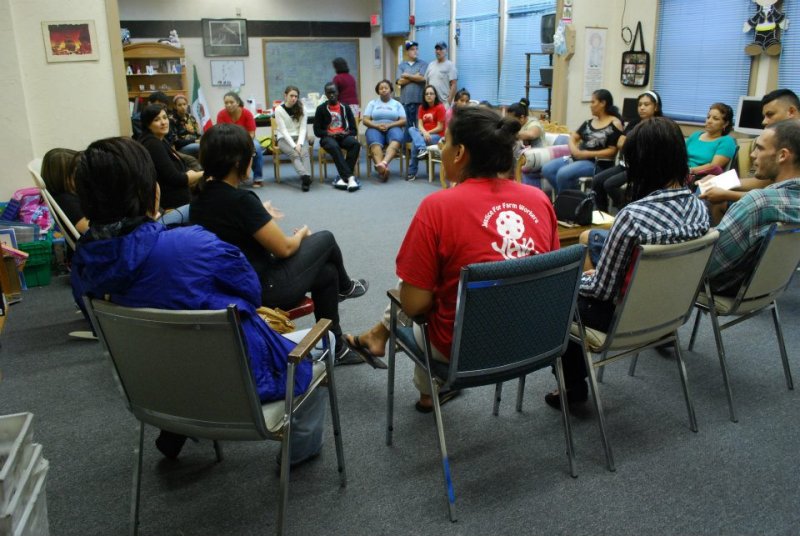 After lunch, there was a group singing and another one dancing. Then everyone dropped what they were doing and got on the feet and started getting involved in latin dancing lessons. The room was filled with smiles and everyone was on their feet dancing and having a good time.
Bike deliveries are important to YAYA because they give us an opportunity to share with farm workers and members of their communities. They also demonstrate the dedication of young men and women who support to the Farm Workers Movement. A bike is great aid and it may be a thing that's taken for granted. Remember the great saying, " one man's trash, is another man's treasure".
Bike deliveries are possible thanks to NFWM and YAYA supporters who donate their unused bikes and YAYA members and supporters who volunteer to repair these bikes.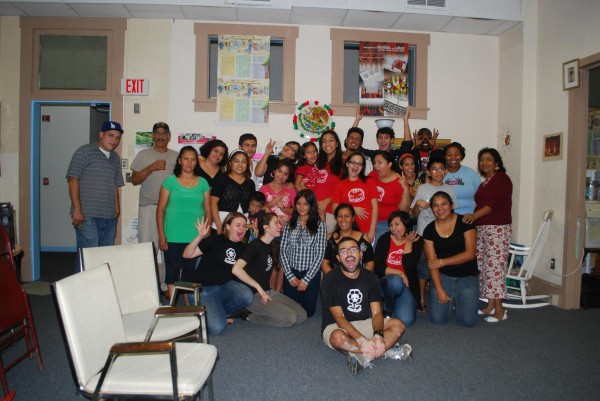 Bikes that to some may seem like trash, mean "gold" for YAYA, they mean that nothing is impossible. This time, after hard work and time taken off from our busy lives 12 bikes were repaired and donated to the farm workers in Seville.
That bike that seemed like "trash" is now "gold" to someone else. Today that bike is someone's transportation to work, school, to the store, to visit a relative or a friend. The bike that may seem as an object to exercise, is someone's main vehicle of transportation. What may have seemed hard and expensive and probably difficult to purchase. The bike today brings that new bike owner a smile, in addition to making it easier to get to work and having to walk for miles. If the bike owner is a child, it'll bring joy to a gift that parents with their salary would probably would have been unable to afford.
Events like these that connect community members and farm workers are important for the farm workers movement. It demonstrates that the community does care and want to help.
Leydi Restrepo
Orlando YAYA
Photos courtesy of Juan Barredo