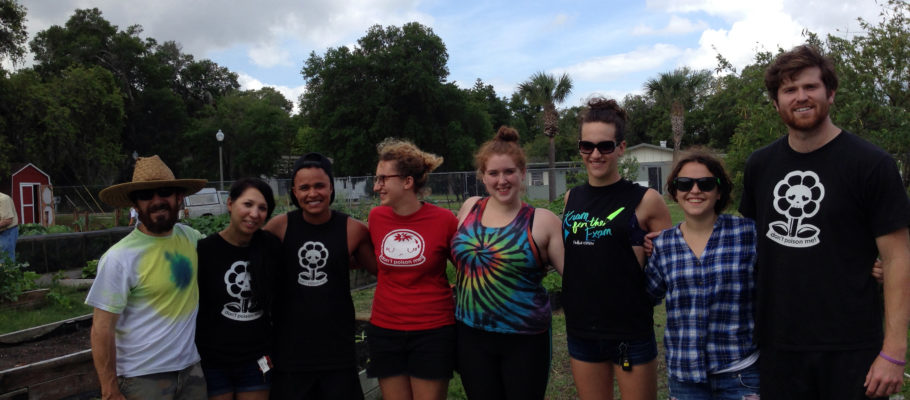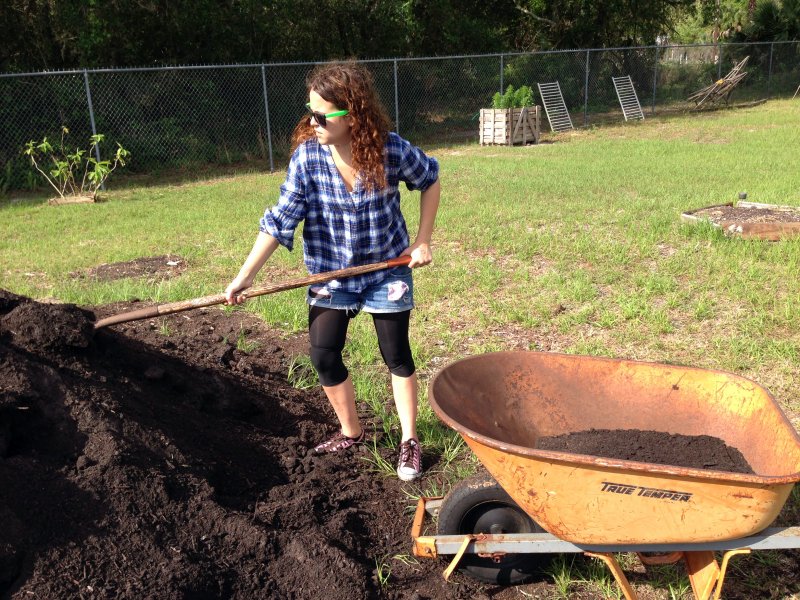 On April 27, our community came alive at the Billie Dean Community garden, when farm workers and college students joined forces to enjoy a day of gardening.
Seven YAYA members, 12 individuals with particularly green thumbs, and two children, put aside their differences for four hours, and worked together to maintain this thriving community garden.
After gathering in a circle, introductions were made. An overview of the garden was given and a list of chores was divided between the volunteers. Weeding in this bed…pulling carrots in that bed…you catch my drift.
The garden is maintained by those who use it, and any available help is always graciously accepted.
Our strategy was divide and conquer, and by working together we proved that there is still a sense of community in the most simplistic places. We grew bonds with one another while we ourselves grew into more well rounded and learned individuals. While our thumbs may not be as green as the members' of the Billie Dean Community Garden, they are greener than they were before.
The Billie Dean Community Garden is a diamond in the rough and should not be taken for granted. We had the privilege of stepping back and reveling in the true art of gardening and learning about sustainable agriculture. It is now our job to spread the word about small scale farming as a legitimate option for a happier and healthier lifestyle.
The Billie Dean Community Garden contributed to YAYA by increasing our visibility within Apopka. Many garden plot owners were interested in the group of young volunteers helping to weed plots, fill beds, and so forth. They asked what our work is and the connections of YAYA in the community. We explained that we stand in solidarity with farm workers and that we are partners with FWAF-Apopka, so we are here to contribute to making food more accessible to low-income community members and farm workers.
The Billie Dean Community Garden, like the Fellsmere one, allows for community members to come together and share knowledge in regards to food production. YAYA enjoys participating in these conversations and volunteering with community members on the importance of farm workers' role in food production. Community gardens allow for healthy relationships to be made with community members over a common goal, food. It is important for YAYA to reach out and help at these events that serve not only as a laborious day, but also a educational piece for community members who are unaware of farm worker issues.
This experience taught me to think about what I'm consuming from the supermarket, how it was scientifically altered, and how it may affect the human body. It taught me that as a community we should come together and encourage small scale farming.
As a community we thrive not only when our food is grown locally, but when the relationships with those around us, thrive as well. And that my friends, is the magic of the Billie Dean Community Garden.
Nicki Vrotsos
Orlando YAYA
Photos courtesy of Emily Helm