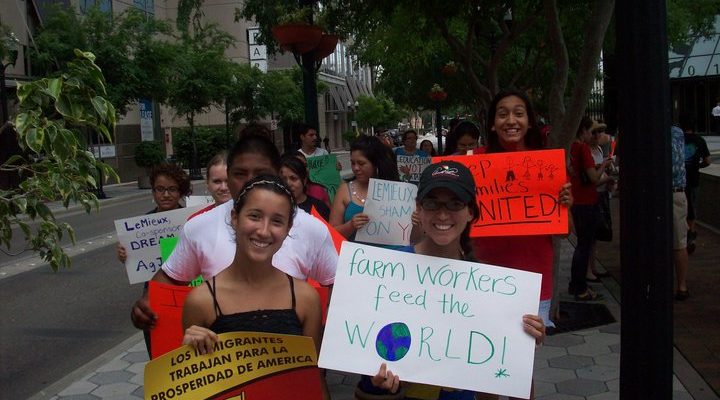 On May 19th the Deland and Orlando YAYA Chapters collaborated with Apopka Students Working for Equal Rights to hold a rally outside of Senator LeMieux' office demanding his sponsorship of the DREAM Act and AgJOBS bills.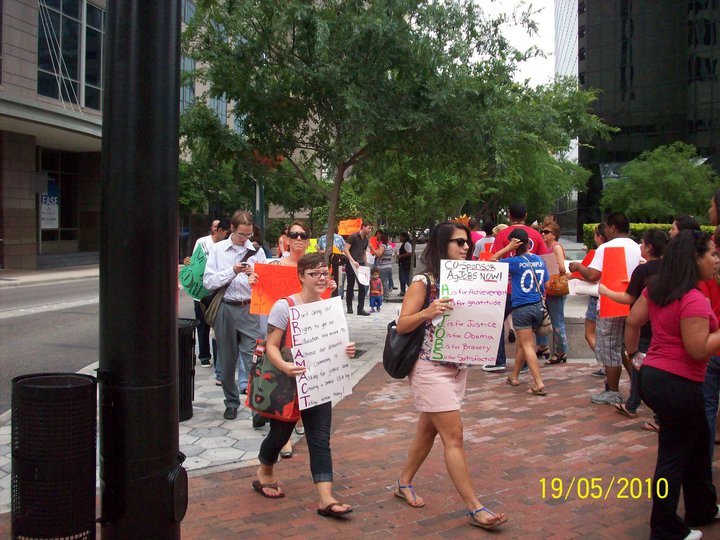 We were joined by individuals and organizations from the community, including our parent organization National Farm Worker Ministry, Jobs with Justice, members of St. Margaret Mary Catholic Church and the labor union UNITE HERE! Local 362. With a crowd of 75 people, this was the largest rally we have seen this year to pressure Senator LeMieux to take action on immigration issues. It was inspiring to stand with the YAYA members who have been working so hard for the DREAM Act and AgJOBS, and to see so many community members supporting us.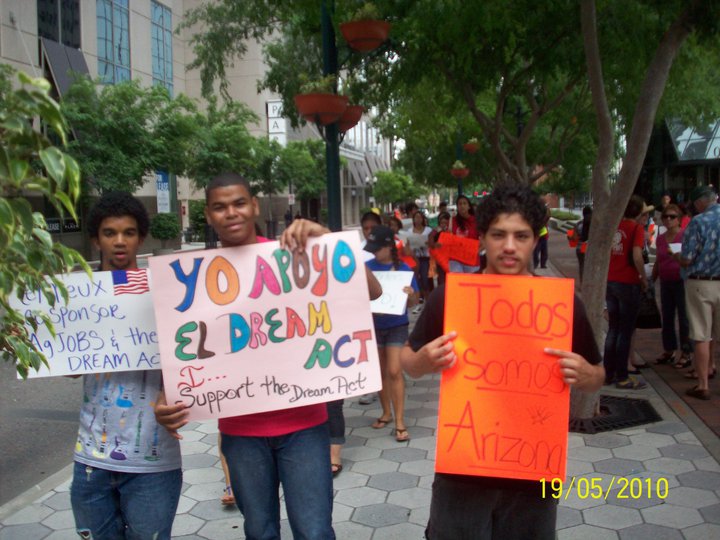 A delegation of YAYA and SWER members went upstairs to speak with Senator LeMieux's staff, and to deliver our message: We demand that he recognize the contributions of young immigrants and farmworkers in Florida by co-sponsoring these bills!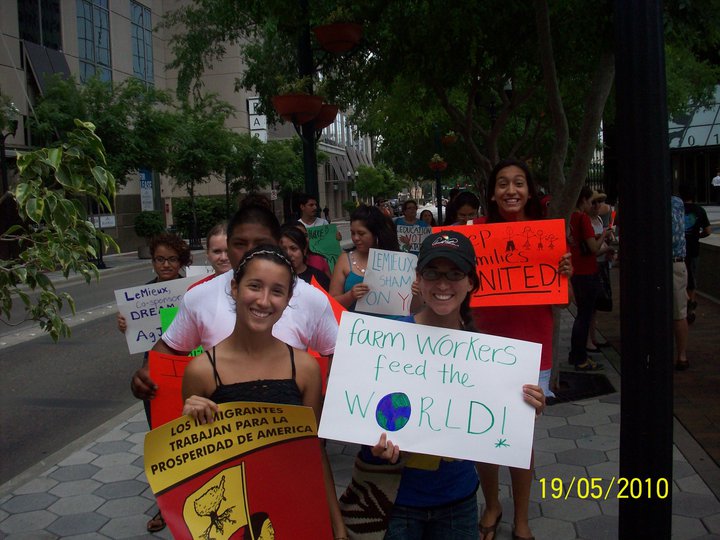 Speakers at the rally included Lariza Garzon with the National Farm Worker Ministry, Victor Sanchez with the Labor Council for Latin American Advancement (LCLAA), Tirso Moreno with the Farmworker Association of Florida, Elizabeth Garcia with Apopka SWER, Nicole Godrea with Orlando YAYA and Samantha Perez and Nick Conrad representing Deland YAYA.
-Dominique Aulisio
Orlando YAYA