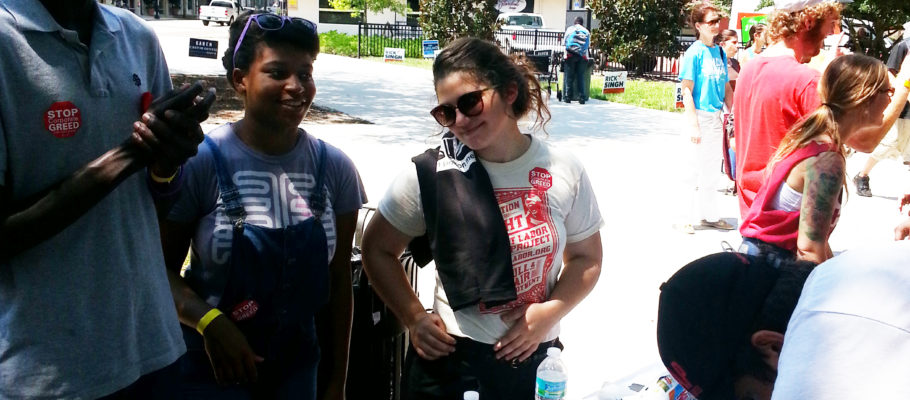 On September 3rd, five members of YAYA attended the AFL-CIO Labor Day Picnic. The day was filled with food, fun, and tabling!
Our goal at the picnic was to show support with the AFL-CIO, to educate the community about major issues that farm workers are subject to, and to recruit new members. The YAYAs set up a table at the event, located at Lake Eola, and engaged participants by sharing information about farm worker rights and the current campaigns YAYA is involved with.
There were a lot of people who showed interest in YAYA and signed up to receive more information on future YAYA events. Overall, the event was a success! We sold a lot of t-shirts and received donations, but most importantly we had around 30 new people sign up to become involved in YAYA!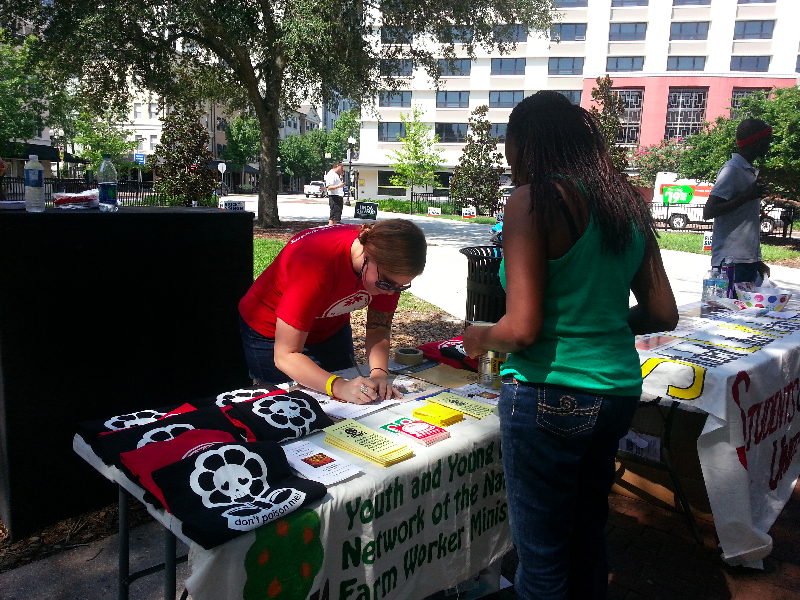 Pictures courtesy of Nico Gumbs & Nicole Godreau