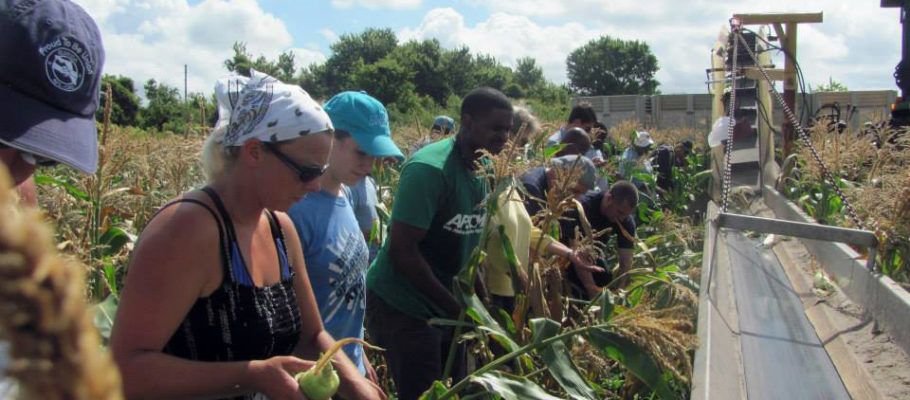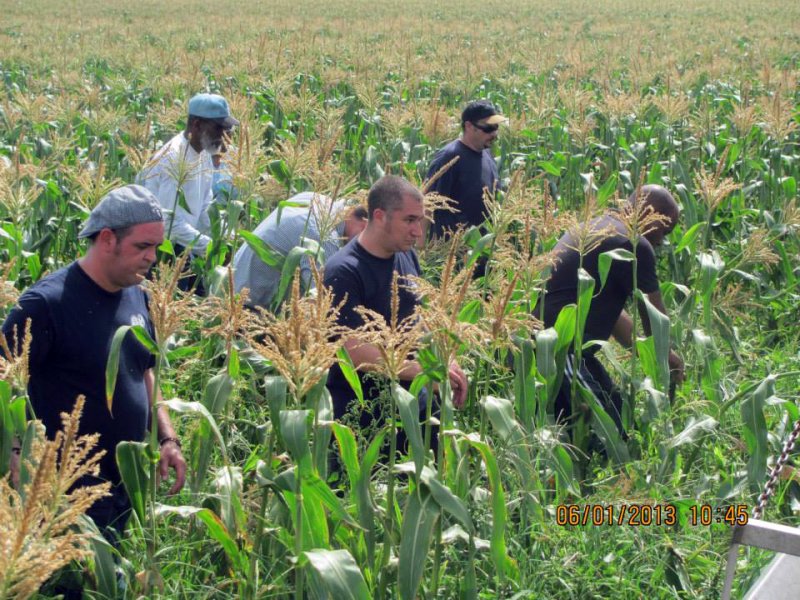 On Saturday, June 1st, Florida AFL-CIO (American Federation of Labor and Congress of Industrial Organizations) joined the Hope CommUnity Center (HCC) for an immersion trip in a farm worker community.
Members of the AFL-CIO gleaned corn and visited the HCC office for a discussion on labor, farm work, and immigration. Four members of YAYA volunteered to do random tasks like helping with food and washing dishes, to ensure that the event ran smoothly.
The AFL-CIO is the largest federation of Unions in the United States, and this was a powerful event to get some of their members thinking and talking about farm workers and immigration.
Because of the documentation status of most farm workers and because of the agriculture industry's exclusion from the same labor protections that other industries enjoy, farm workers are often excluded in discussion of labor organizing. Since farm workers are excluded from labor protections, such as Freedom of Association and the right to Collective Bargaining, it is often challenging for them to organize in a union or to join another organization to represent them. Therefore, it is important for strong and established labor groups, like the AFL-CIO, to acknowledge the struggle of farm workers, and how their challenges to be represented, affect the strength of the labor movement as a whole (Click here to learn more about farm workers, labor and farm worker unions)
Another important aspect of the day was a discussion about immigration, which was facilitated by Sister Ann, from HCC. This discussion dispelled many myths about immigrants such as the idea that, "immigrants don't pay taxes."
There was also a panel of immigrants, invited by the HCC, who educated the audience about the history of agriculture and how migrant laborers are a huge part of it. Everyone in the room asked great questions. Luckner Millien, a member of the panel, spoke in depth about his experiences as an immigrant, as a farm worker, and about his work with the Farm Worker Association of Florida (FWAF).
This event was an appeal to the members of the AFL-CIO to stand for Comprehensive Immigration Reform (CIR) and make their voices heard, as CIR is currently being shaped in Washington. The event gave labor organizers insight into an overlooked and under-represented part of the labor struggle. It also gave AFL-CIO members an opportunity to understand how immigration and labor are part of the same struggle, and it gave YAYA a chance to stand in solidarity with HCC, an organization that has done a lot for the immigrant community.
Brian Luft
Orlando YAYA
Photos courtesy of Victor Sanchez