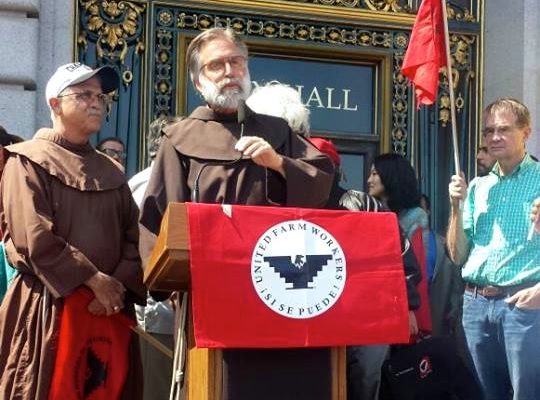 California friends, your help is needed!
On June 2nd, the overtime for farm workers bill (AB 2757) in the California State Assembly received a 38-35 vote, three short of the needed 41-vote majority. Fourteen Democrats sided with the Republicans, including six who chose not to vote at all — when they knew their vote was needed and farm workers were literally knocking on their office doors late into the night imploring them to help.
Assemblywoman Lorena Gonzalez (D-San Diego) has not, however, given up. There is currently a new bill, AB1066, "The Phase In Overtime for Agricultural Workers Act," in the CA Senate.
As Rep. Gonzalez said, "Tens of thousands of farm workers are toiling in the fields without the same overtime protections that other hourly workers in our state receive. They deserve better."
THIS CHANGE IS POSSIBLE, IF LEGISLATORS HEAR FROM ENOUGH PEOPLE LIKE YOU.
SEND A LETTER OF SUPPORT FOR AB1066!
Please support farm workers in California by getting your church, faith-based or other organization to sign the attached organizational letter of support for AB1066 and send to Rep. Lorena Gonzalez.
AB 1066- Sample Support Letter
COME SHOW YOUR SUPPORT IN SACRAMENTO!
Also…a meeting of California faith-based partners supporting "The Phase in Overtime for Agricultural Workers Act" is being planned in Sacramento for the third week in August. Visit the NFWM or UFW websites later for updates about this. Come, show your support for California Farm Workers!
THANK YOU.