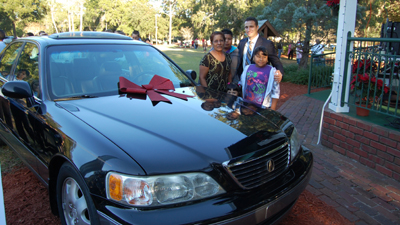 On the second week of December we received a surprising and pleasant call from our friends at 1-800 Charity Cars telling us that they had a car donation available for a farm worker family! What a great holiday gift, we thought!
We contacted Ana Trevino, from the Farm Worker Association of Florida (FWAF) and discussed who was the best candidate for this donation. Without a doubt it was Mrs. Flora Martinez!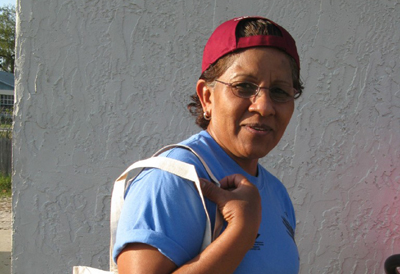 Flora is a farm worker woman who works in a nursery in Apopka, Florida. She is a core member of FWAF and continuously volunteers to help plan events and activities in her community. Flora also coordinates a group that volunteers to cook for community events.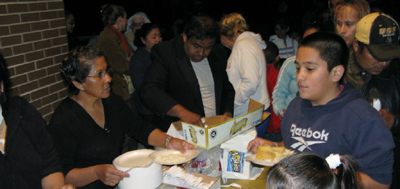 Flora has a very big heart and is always willing to help others and fight for their rights, which made her the best candidate to receive the car!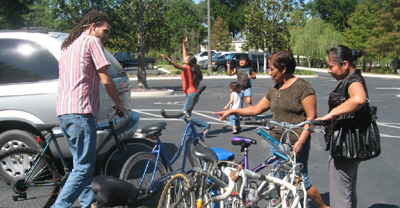 On December 11th we asked Flora to join us for an event at the local park, where we asked her to speak about why a farm worker family should be the next recipients of a car given away by 1-800 Charity Cars.
When we got there and Rocco Pallato (from 1-800 Charity Cars) announced that she would receive a car, she was very surprised! We were all very excited and happy for her! We know that this car is not only a blessing for Flora, but also for the whole community. We are sure that Flora will use it to help others!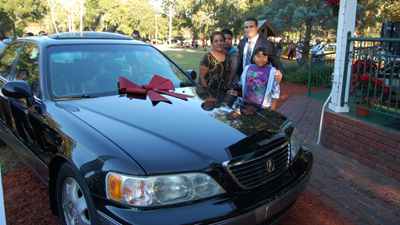 We would like to thank Rocco Pallato and everyone else at 1-800 Charity Cars. Your support, generosity and solidarity have been unconditional and we are very grateful for it! For farm workers, transportation can be a struggle because they might live in isolated areas without public transportation, may earn poverty wages that do not allow them to purchase a car or may not have the documents required to obtain a driver's license. We really appreciate this donation!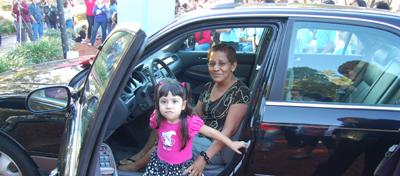 We would also like to thank Ana Trevino from FWAF for helping us coordinate this event. Your work and experience with the community are invaluable.
Last, but not least, we would like to thank Flora for her work with the community and we would like to congratulate her and her family! Happy Holidays!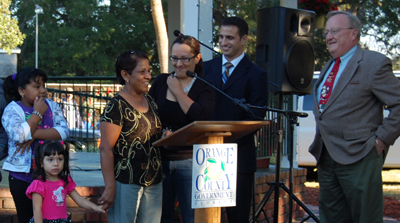 (Photos courtesy of Johana Vesga and Ana Trevino)