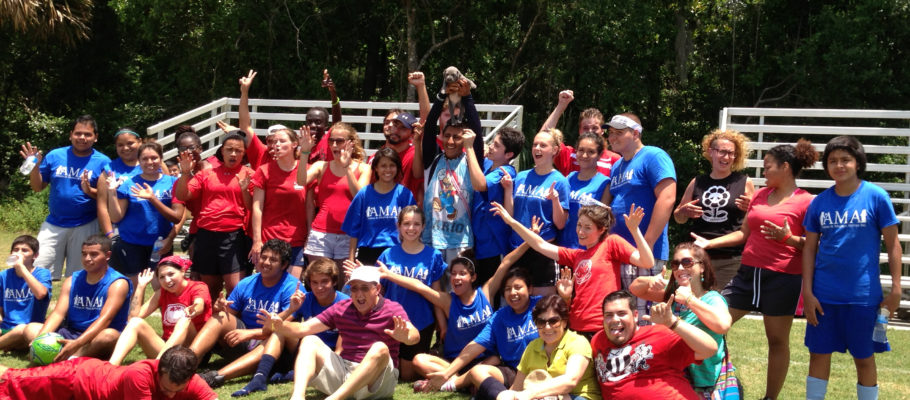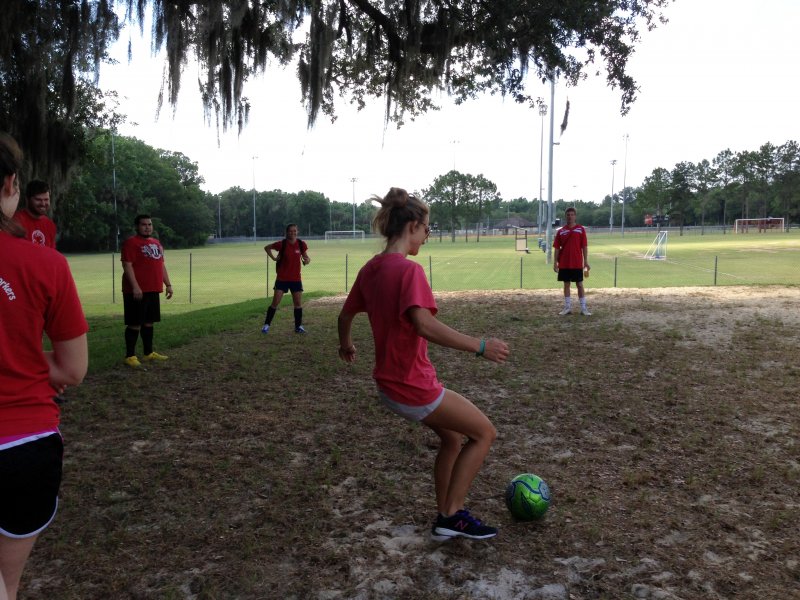 Confession: I had never played in soccer in my life before May 18, 2013. In fact, I had never even kicked a soccer ball before we started kicking it around for warmup. However, being a proud Texican (Texas-born person of Mexican descent), I have grown up watching fútbol (soccer) with my family for pretty much my whole life. Still, when I first arrived at the soccer field in De Leon Springs, FL, I looked around at our competition and thought, "these kids seem harmless! This is going to be fun, easy game!" Well, I got the fun part right, but the game was anything but easy—as we say in Spanish, "jugamos duro!" (we played hard!)
And, it was well worth it! YAYA and the Alliance of Active Women raised $4610 dollars, surpassing the original goal of $3750! The soccer game, held in De Leon Springs, FL, was a success!
While the event helped AMA to raise enough money for four months of office space and almost two months of internet service, it also helped YAYA, AMA, and other sponsors and allies to strengthen our community ties.
Events like these are very important for organizations like YAYA and AMA, who thrive on partnerships and community engagement in order to create the kinds of change our communities need. There were about 40 people at the event, a mix of labor organizers, farm workers, and other activists and allies. The crowd cheered equally for both teams, and during breaks, we talked more and got to hang out with our little mascot, Batman, who is probably the most adorable puppy in all of Florida.
The first half of the game was intense! The YAYA team came in as the underdogs, having lost every year so far, but we held our own, keeping the score at an even 1-1 by the end of the first half. A couple of us also took one for the team, and ended up sitting out the second half.
After the intermission, we managed to get a couple more goals in, but team AMA brought out their A game! Though team YAYA ended up losing 8-3, I can honestly say that in all my years of watching people play soccer, I have never seen such nice players. My fellow YAYA team players were constantly praising each other and cheering each other on. They were also patiently teaching me rules as we went along. The AMA team players were awesome, too, and checked up on those of us who had been injured. I couldn't have asked for a better first-time experience playing soccer.
Having come from migrant farm and factory workers myself, I have learned that it takes equal amounts of sweat, tears, joy and fun to make social change. In fact, my aunt, who was a migrant farm and factory worker herself, asked about how the game went. After our talk, she said to me, "Dale duro, mija, play hard!"
Si Se Pudo!
Gabriela Raquel Ríos
Orlando YAYA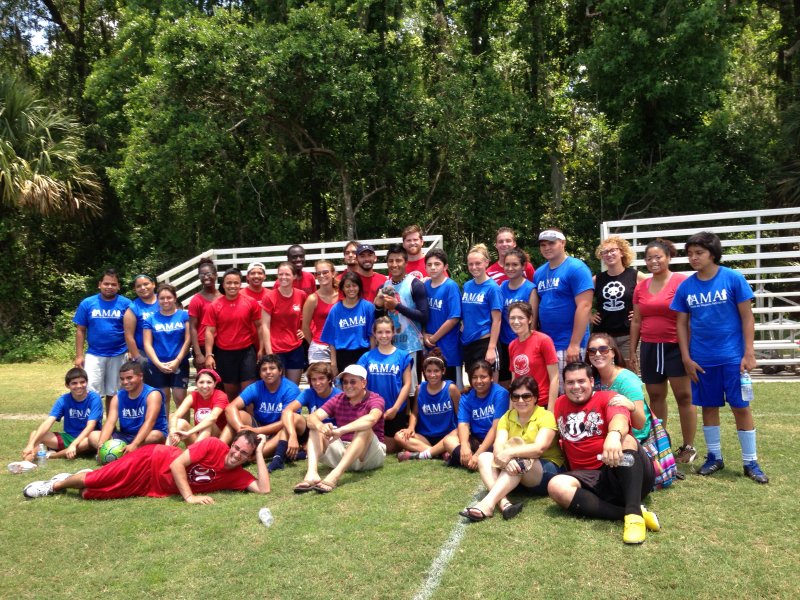 YAYA-NFWM, would like to thank all of our supporters who made a donation and who played in this year's Hit the Fields for Farm Worker Justice Soccer Game!
We could not have done it without you!
Thanks to your support YAYA-NFWM and the Alliance of Active Women (AMA) were able to raise a total of $4610! The total amount raised will be split between AMA and YAYA-NFWM to further each of our work in the farm worker movement.
We would also like to thank the Alliance of Active Women for organizing this event with us! It has been an honor to continue the work of AMA and YAYA-NFWM through this joint fundraiser held for three year's now!
Ana Laura Bolaños, President of AMA, stated that this will be enough money to pay for four months of rent for their office in Seville and almost two months of internet service! This is exciting news since the office is used for farm worker women meetings, trainings and other services.
As for YAYA-NFWM, this money will help us continue our solidarity work with farm worker led campaigns, organizations, and communities across the country.
Thank you to all who have supported us in the past, present, and future!
Si se pudo!
Nico Gumbs
YAYA Organizer
Photos courtesy of Emily Helm