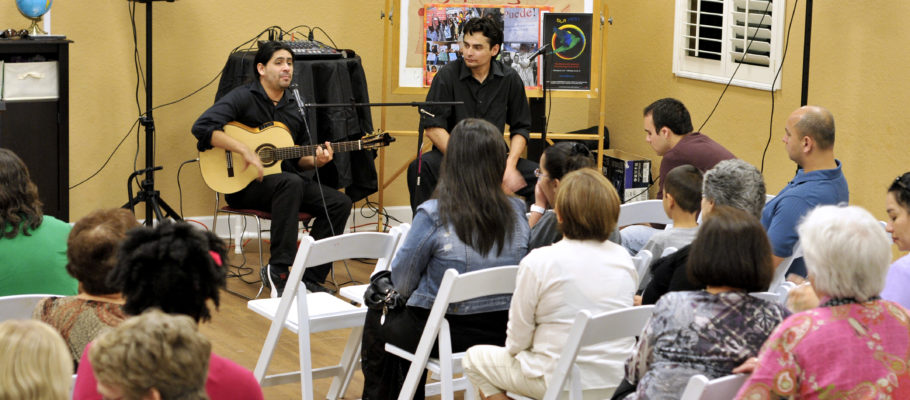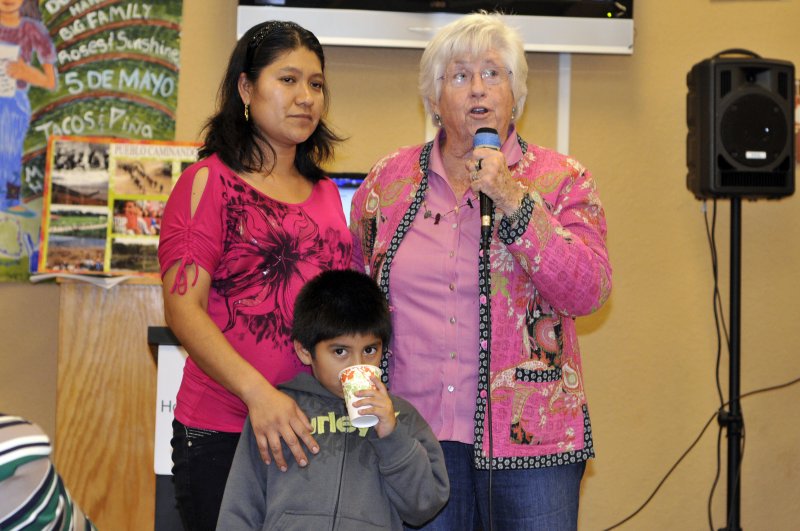 On Friday February 8th, four YAYAs joined about sixty-five people who attended the 9th Orlando Latin American Film and Heritage Festival (OLA Fest) at the Hope Community Center (HCC) in Apopka. It was a delightful night of music, film, food, and fellowship.
The event started with a reception and it was followed by the wonderful performance of flamenco guitarist Diego Moreno. Later on, Fabian Morales presented a moving music video based on his documentary about homelessness in Orlando, "Take Me Home." The night ended with the screening of the documentary film "Acting Together in the World Stage." Internationally recognized theater professor from the University of San Francisco Roberto Gutierrez Varea introduced the film. This was a touching, heartbreaking, and inspiring film, that showed how different theater people all over the world are using this art form to tell the stories of victims of violence and war, and how through the performance they have found healing and hope. The movie was followed by a Q&A session where the community had the opportunity to share their thoughts and related experiences, and ask Roberto about the film and also about his work.
The next day, also at HCC, three YAYAs attended a theater workshop led by Roberto. We joined thirty-six other members of the community, mainly youth. The group was open, welcoming, and simply beautiful! We played theater games and did theater exercises all day. We explored, shared, and connected, all while having fun. We enjoyed the workshop very much, and were all grateful with OLA Fest and HCC for hosting it and organizing it, and were especially thankful with Roberto for coming all the way from California to share his knowledge about performance and its "creative transformation of conflict," and for spending time with us. THANK YOU!
Nadia Garzon
Orlando YAYA
Pictures courtesy of Alex Saunders