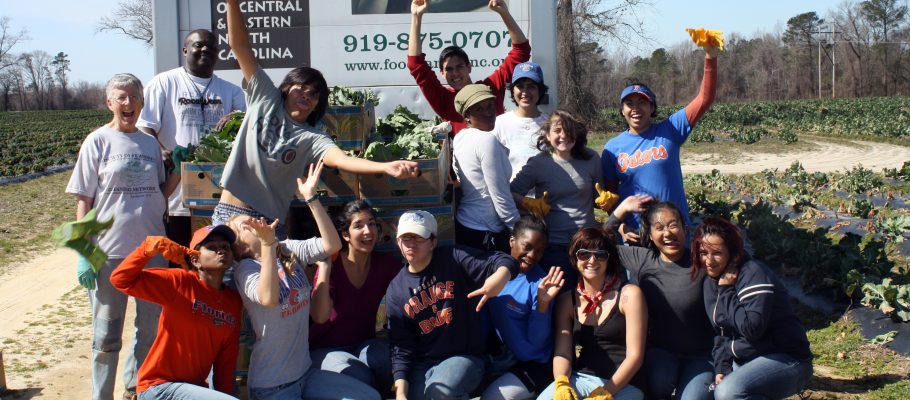 From March 7 to the 14, 2009, thirteen University of Florida (UF) students participated in YAYA's 2009 North Carolina Alternative Spring Break. This week of action and education was coordinated in collaboration with UF's Florida Alternative Breaks.
The schedule included presentations and events organized with our partner organizations: Farm Labor Organizing Committee, Society of St. Andrew, Farm Worker's Project, Toxic Free NC, Student Action with Farm Workers, El Pueblo, the Migrant Health Education Project, the Human Relations Commission and Wake Forest School of Medicine.
The students also visited a farm worker camp, did health outreach visits, spent a morning gleaning, worked in the garden of the Stone House and volunteered at the MERCI Mission Center.
Dinners and housing costs were possible by the generosity of many supporters including Food not Bombs, the HIVE and the WE program in Greensboro, APPLES UNC Alternative Spring Break Group, Eno River Unitarian Universalist Fellowship and the Church of Reconciliation.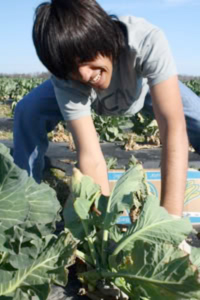 "This was a beautiful, empowering and informative experience, I was amazed at the number and quality of the activities we participated in. I feel so informed about what farm workers go through and how unreasonable some of our current industries are. The most special part was meeting farm workers and understanding that these are regular people who love, laugh and share stories; and that no person regardless of where they come from should face prejudice under law."
-Kumar Vasudevon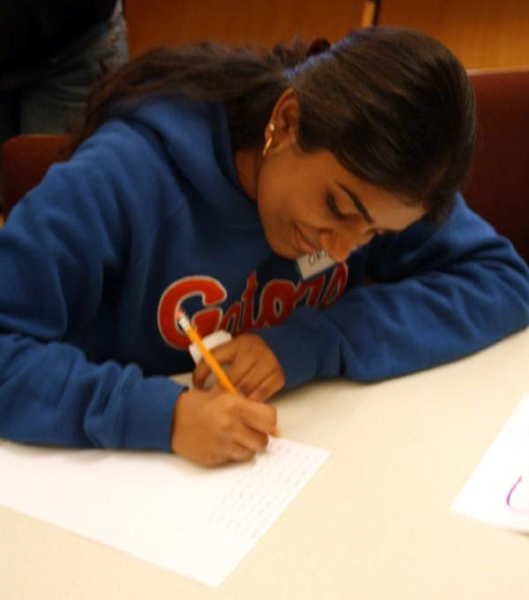 "This week has truly been an eye opening experience for me. Being able to learn about a situation going on in our nation that I was completely unaware of has helped me grow as a person and as a humanitarian. After such an amazing week with such a wonderful group of people I can only hope that I can be an instrument of justice by educating others about what I have learned."
-Anita Vadaken