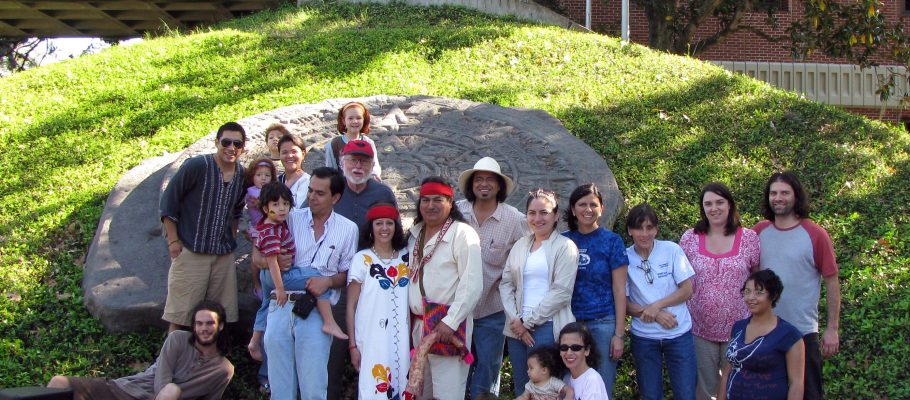 Gainesville celebrated Farm Worker Awareness Week with various events that were put together by YAYA's local support group. This group is a coalition of different groups and community members.
The first event took place at the Westminster Presbyterian Church, where Sunday's sermon included a reflection about the Gospel lesson, John 12:20-33 "Sir we wish to see Jesus". Sam Trickey, NFWM Board member, spoke about how energized the workers become when they realize that they have people from all over the country behind them. People at the church were encouraged to take action and support different campaigns.
Sam Trickey also spoke to the Mennonite Peace Action Network during a lunch program. The presentation focused on the formation and development of the farm worker unions and organizations, current campaigns and the evolution of NFWM.
On March 29, the Pre-Hispanic Fest took place. This event used Aztec music and dance to honor the indigenous people of Mexico and the farm workers who come from indigenous communities from Latin America. We want to thank Mexicans in Gainesville for their major role planning this event.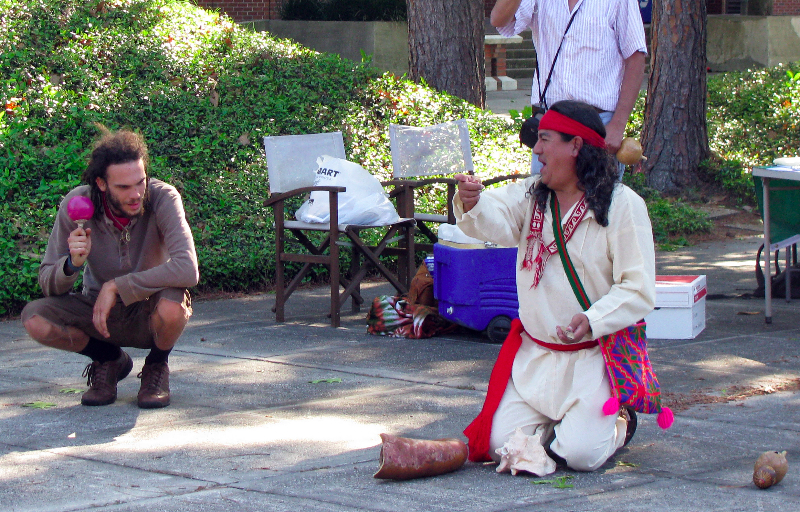 The Presbyterian and Disciples of Christ Student Center hosted Theology on Tap, where Sam Trickey and the attendees discussed the history of NFWM, how things have changed since Cesar Chavez' time, the CIW and FLOC campaigns, the exclusion of farm workers in the labor protections act, issues of grower neutrality, story of slavery and racism in the context of farm work and growers' lack of pricing power.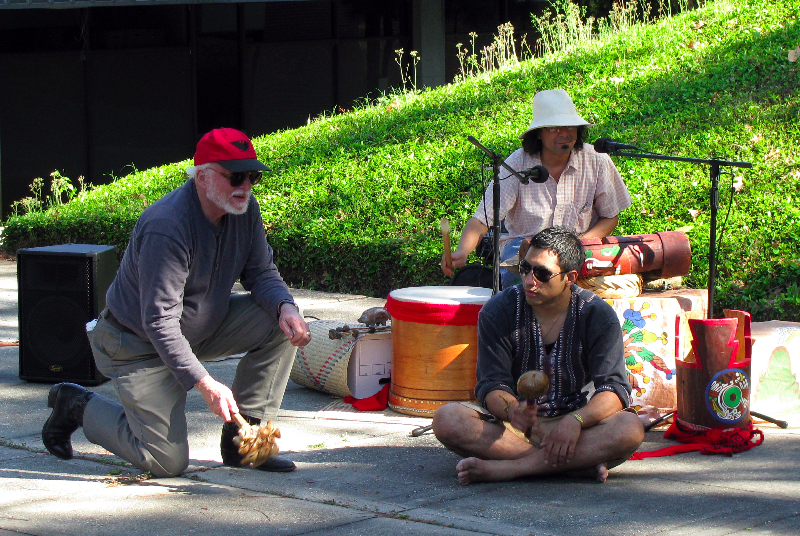 In support of young undocumented people, in many cases from farm worker families, the Presbyterian and Disciples of Christ Student Center Hosted an event by the name of Underground Undergrads. Short videos were screened and Sheila Payne led a discussion about the issue of access to higher education by undocumented immigrants.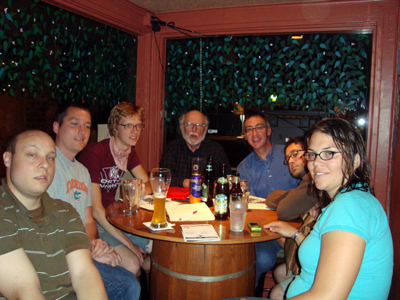 An information table was set daily for a week at UF with volunteers from Gainesville Students for a Democratic Society, Mexicans in Gainesville, Civic Media Center, the Presbyterian and Disciples of Christ Student Center and community members. We want to thank everyone for their hard work in making FWA a success!