Young Adults from Florida, North Carolina, Georgia and Massachusetts met in Apopka, Florida, for the 2008 Florida YAYA Summit. During the weekend of November 21 –23, 2008, they learned and discussed issues related to the farm worker movement and farm worker campaigns, made new friends and discussed how to take action. The group participated in several workshops, gleaned, toured the area and shared their thoughts with each other and the speakers.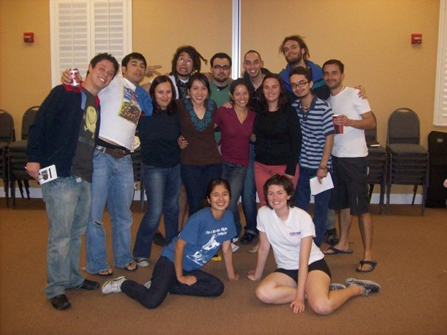 Reflections from the YAYA Summit
by Kevin Todd
Duke Divinity Student,
NFWM North Carolina Intern
Together. Together we gathered in Apopka, Florida on November 21-23 from various places. Young adults with different histories and diverse backgrounds, gathered together with a unified passion and purpose: the lives of farmworkers.
During this short weekend we danced together, we ate together, we talked together, we thought together, we laughed together, we gleaned together, and we hoped together. Yes, we hoped together, hoping that the conditions in which farmworkers work and live would improve. We envisioned ourselves unified together as we stand with farmworkers, standing up for justice. Together we found a renewed vision and passion for how we can faithfully and ardently contribute to the common work that calls us from different histories and diverse backgrounds to join such a worthy cause.
There were so many noteworthy benefits from this YAYA Summit. We learned valuable information and had thought-provoking discussions regarding issues like immigration, the racist roots of anti-immigration rhetoric, the dangers of pesticides and benefits of organic farming, the history and present-day work of farmworker organizations like NFWM and CIW, and the conditions and concerns of women farmworkers. But beyond all of the benefits of the information we learned and insights we gained, there was one thing that each young advocate took away from this weekend: in the work of standing with farmworkers in the struggle for justice, they are not alone; there is a host of others standing together with them. Thank you to the leaders of the National Farm Worker Ministry who made this truth a visible reality in Apopka, Florida at the YAYA Summit.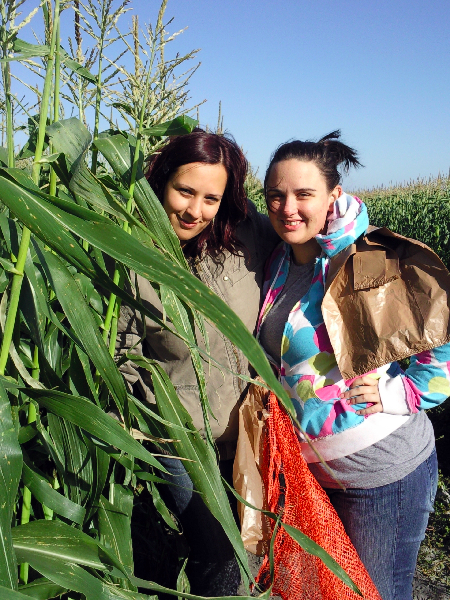 Reflections from the YAYA Summit
by Caitlin Maxcy
Florida
One of the most influential parts of the YAYA 2008 Florida Summit was when I picked corn. Yes, that's right, we harvested corn. It was an incredible experience!
The organization that we gleaned with recruits groups of people to come and pick the left over produce that would otherwise rot in the fields. The food is then used to feed the hungry wherever that need might be. We took part of our harvest with us and brought it to the Farm Worker Association of Florida to give to the farm workers themselves.
The irony to me was overwhelming. The people that spend their whole day picking food for a living are the ones going hungry in today's economy. When Cesar Chavez was alive he said, "The food that overflows our market shelves and fills our tables is harvested by men, women, and children who often cannot satisfy their own hunger."
After so many years, Cesar's words are more applicable now than ever.