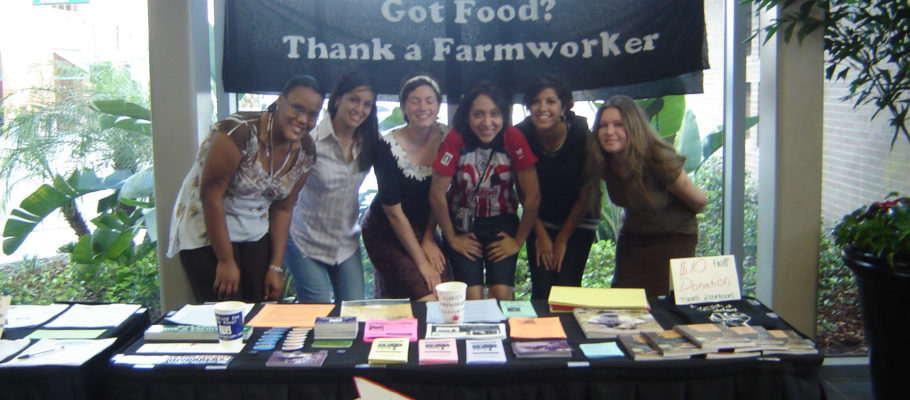 Florida Coalition Against Human Trafficking Presentations
The Florida Coalition Against Human Trafficking and YAYA joined forces during National Farm Worker Awareness Week 2008 in order to inform our communities about how human trafficking affects farm workers and their communities. The presentations took place at Stetson University, Rollins College, the University of Central Florida and Flagler College. Some events were open to the public and others were classroom presentations.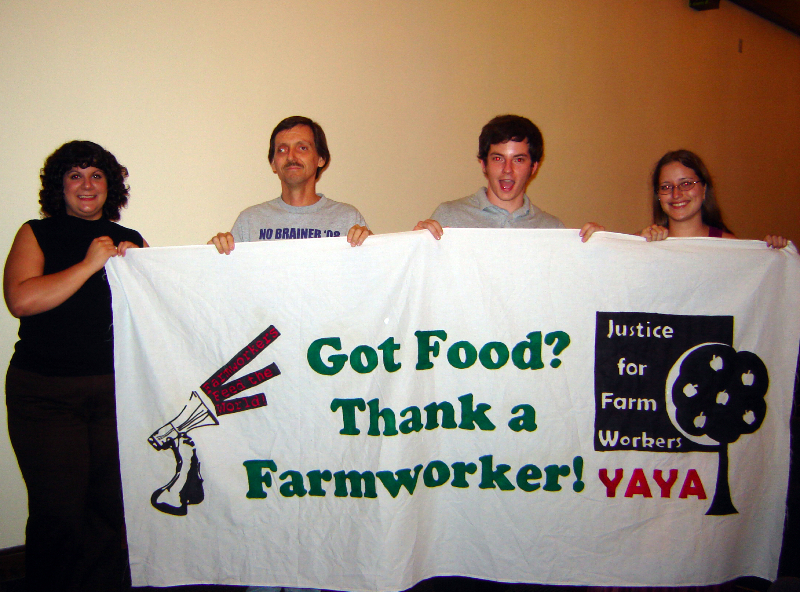 More than 200 people attended the lectures by Giselle Rodriguez, Victim Advocate at the Florida Coalition against Human Trafficking. The lecture focused not only on how the Human Trafficking Industry works and what we can do about it, but also on how the industry targets farm workers in terms of sexual trafficking (bringing victims of sexual human trafficking into communities were male farm workers live without their families and under oppressive conditions), and labor slavery (when farm workers are forced to work in farms against their will under the threat of violence and/or deportation).
Information Tables
YAYA members from UCF, Flagler College, Rollins College and Stetson University had information tables throughout the week with information about farm worker organizations, current campaigns, issues faced by farm workers and ways to get involved.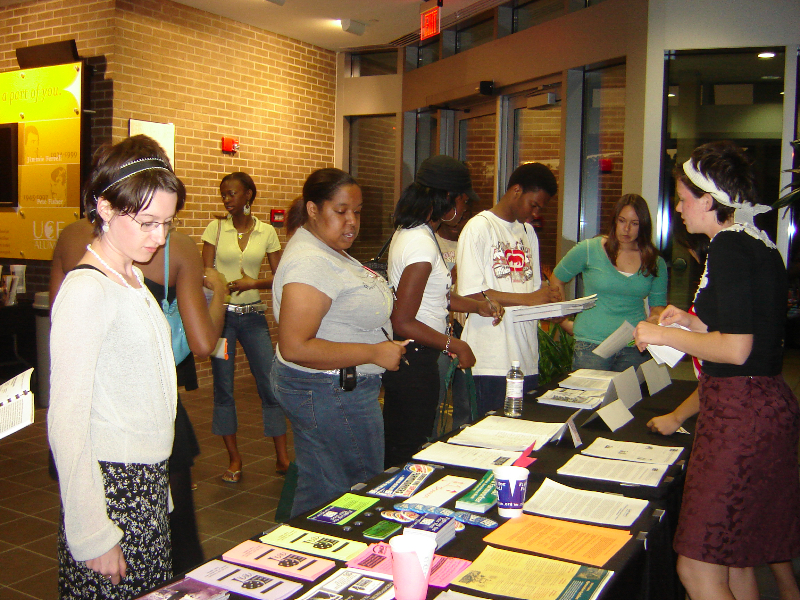 We collected 135 signatures for the CIW Petition to end Slavery in the Fields, more than 60 postcards to support FLOC's RJ Reynolds Campaign, 130 Signatures to ask Congress and the Bush Administration for an Official Cesar Chavez National Holiday and 59 letters of support to the Farm Worker Justice Guest Worker Campaign.
Gleaning
Society of St Andrewand YAYA joined forces to bring young adults into the fields for a day! YAYAs in St Augustine picked over 2,225 lbs of cabbage and Rollins College YAYAs picked over 9,000 lbs of grape fruit. The produce that they picked was donated to different organizations that feed the hungry.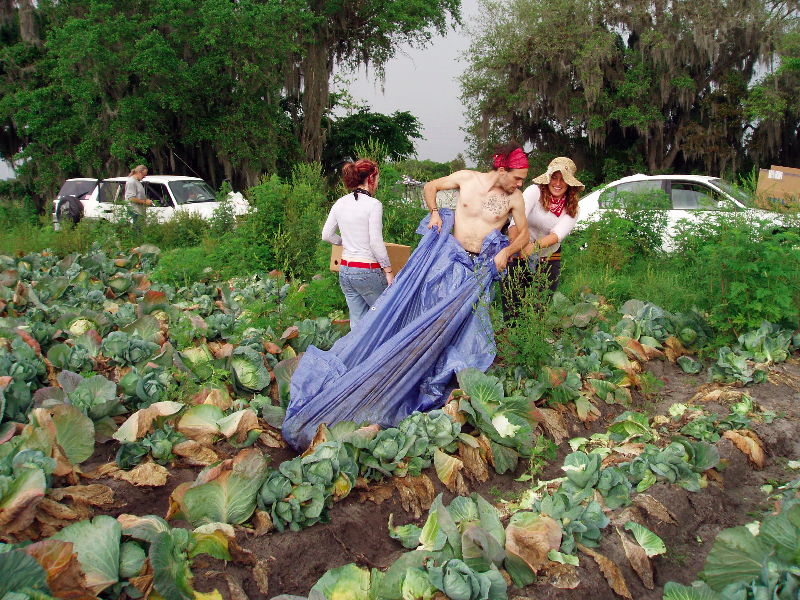 Lake Apopka Toxic Tour
The Farm Worker Association of Florida and YAYA took a group of Rollins College Students for a Tour of Apopka, to discuss the pollution of the environment with dangerous chemicals as well as the effects that they had on farm workers' health. Jeannie Economos, from the FWAF hosted the tour. The students were also able to speak to a former farm worker about the effects of pesticides on her health.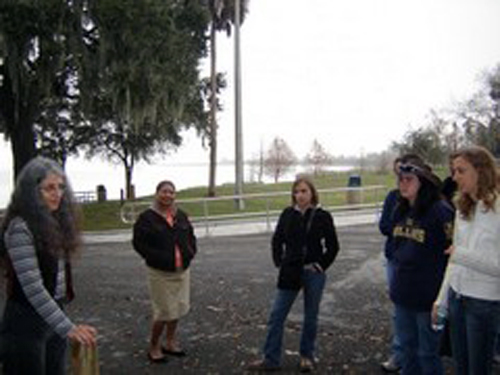 "I was initially surprised at the immensity of the lake. We were driving for about 15 minutes and we had not even left the north end of the lake. Seeing where all the former farmworkers were housed and worked, it didn't seem like a very joyous environment. It was 90 degrees, sticky, scorching hot, but tons of fruit to pick. Now the lake is still open for citizens despite the fact of its excessive pollution. The Orange County sign for the lake had only one warning: no diving! No diving? The water was greener than a kiwi fruit but the sign said it was safe for me to swim in it as long as I was an experienced swimmer and would promise not to dive into the lake. Generations of people have been diseased with the same pesticide that was polluting the lake; however, there is no sign that warns humans not to enter." – Omar Rachid, Rollins College
Movie Screenings
YAYA's in Stetson University, Rollins College and St. Augustine screened movies about farm worker Issues. These included:
– "Y Ahora Que?"
– A PBS Report on the CIW
– "Standards of Living: WRAL Documentary on Migrant Housing in NC"
– "Never Stop Marching for Justice: The History of FLOC"
– FWAFs "Digital Stories"
CIW and SFA representatives visited Largo Middle School to talk about the Burger King Campaign and their petition to end slavery in the fields.
Learn more about Farm Worker Awareness Week!