The Coalition of Immokalee Workers (CIW) is a worker-based human rights organization recognized for its achievements in the fields of corporate social responsibility, community organizing, and modern-day slavery and other labor abuses common in agriculture.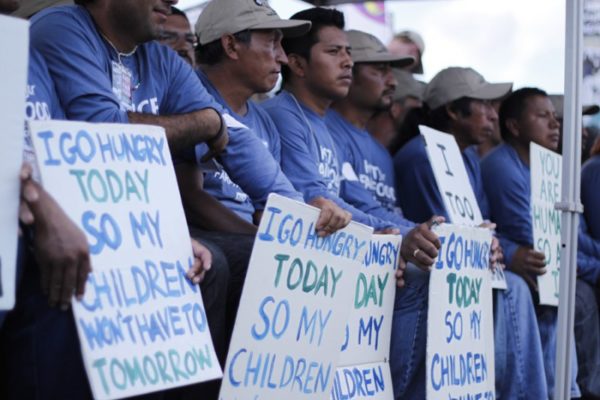 ---
History of CIW
The Coalition of Immokalee Workers (CIW) formed in 1993 as a small group of workers who met to discuss how to better their community and their lives. Initially they met weekly in a room borrowed from a local church. For twenty years wages in the tomato industry had been declining.
Combining three community-wide work stoppages with intense public pressure – including a month-long hunger strike by six members in 1998 and a historic 234-mile march from Ft. Myers to Orlando in 2000 – the CIW's had won industry-wide raises of 13-25% and a new-found political and social respect from the outside world. Those raises brought the tomato picking piece rate back to pre-1980 levels, but wages remained below poverty level and continuing improvement was slow in coming.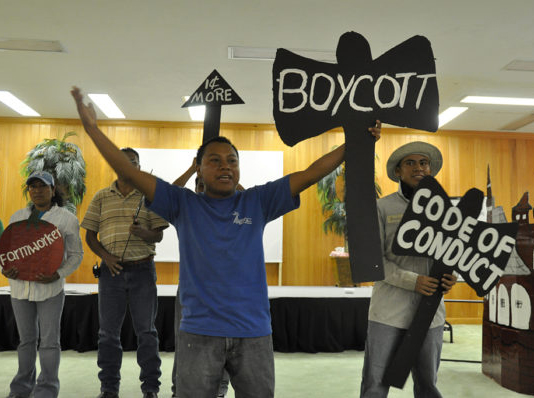 ---
Modern-day Slavery
While continuing to organize for fairer wages, the CIW also turned its attention to attacking involuntary servitude. CIW's Anti-Slavery Campaign has uncovered, investigated, and assisted in the prosecution of numerous multi-state farm slavery operations across the Southeastern U.S., helping liberate over 1,200 workers held against their will since the early 1990's.
---
Taco Bell Boycott
In 2001, CIW launched the first-ever farm worker boycott of a major fast-food company – the national boycott of Taco Bell – calling on the fast-food giant to take responsibility for human rights abuses in the fields where its tomatoes are grown and picked. Over its four years, the Taco Bell boycott gained broad student, religious, labor, and community support. In March 2005, amidst growing pressure, Taco Bell agreed to meet the CIW's demand to pay 1 cent more per pound for all tomatoes it buys from Florida growers, which would be passed on to farm workers in their supply chain, and to a code of conduct for their agricultural suppliers.
---
Fair Food Program
With growing successes for the Campaign for Fair Food, the Fair Food Program was born, providing CIW agency in the farm worker movement and social justice advocacy. The Fair Food Program functions as a covenant between the CIW and the Florida Tomato Growers. It aims at better wages, better working conditions, and higher standards through strengthened partnerships between workers, growers, and buyers.
As of 2018, 14 major food retailers have signed on to the Fair Food Program. CIW continues its anti-slavery work and is an important player in ending sexual harassment in agriculture through its Harvest Without Violence program.
Download NFWM's info sheet about the Fair Food Program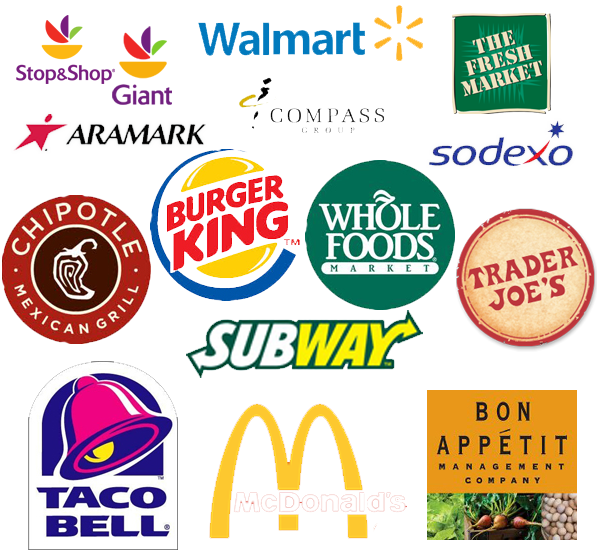 ---
NFWM and CIW
Since the inception of CIW, the National Farm Worker Ministry has played an active role in supporting CIW. In the early days, the farm workers of the Coalition called on NFWM to provide guidance and organizing expertise. NFWM continues to organize faith-based and student support for the advancement of the Fair Food Program, including the national boycott of Wendy's and advocacy with Publix supermarkets, as well as promoting Harvest Without Violence.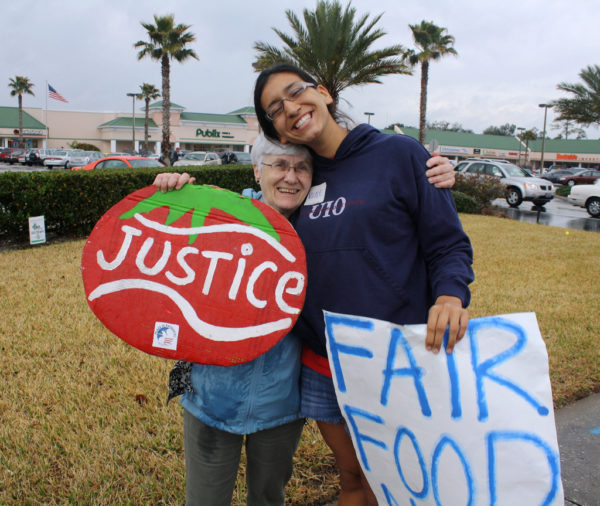 ---
Key NFWM Actions in Support of CIW
NFWM participated in CIW's historic 234-mile march from Ft. Myers to Orlando in 2000.
In the early-2000s, NFWM mobilized people of faith to support CIW's boycott of Taco Bell and their cross country Truth Tour to Taco Bell's headquarters in Anaheim, CA.
CIW carried their success with Taco Bell over to a landmark campaign against the largest fast food company in the world, McDonald's. NFWM continued to be stalwart beside CIW, organizing actions and pickets outside McDonald's restaurants across the nation and at its headquarters in Oak Brook, IL.
Once McDonald's and CIW reached an agreement in 2007, other fast food restaurants and supermarkets more quickly signed on to the Fair Food Program. NFWM was organizing efforts for CIW, calling on supporters to pressure companies such as Subway, Whole Foods and Chipotle Mexican Grill.
With the formation of the NFWM-YAYA network in Orlando came a new generation of farm worker supporters who are geographically closer to Immokalee, FL. NFWM-YAYA provides consistent solidarity at CIW rallies and events.
On a national level, NFWM continues actively supporting CIW's annual major action during the month of March, including 2010's Farmworker Freedom March from Tampa to Lakeland, 2012's 200-mile long March for Rights, Respect, and Fair Food from Ft. Myers to Lakeland, FL, home of Publix, 2017's Return to Human Rights Tour and 2018's Freedom Fast in New York City.
Learn how you can get involved!
Last updated 06/2018