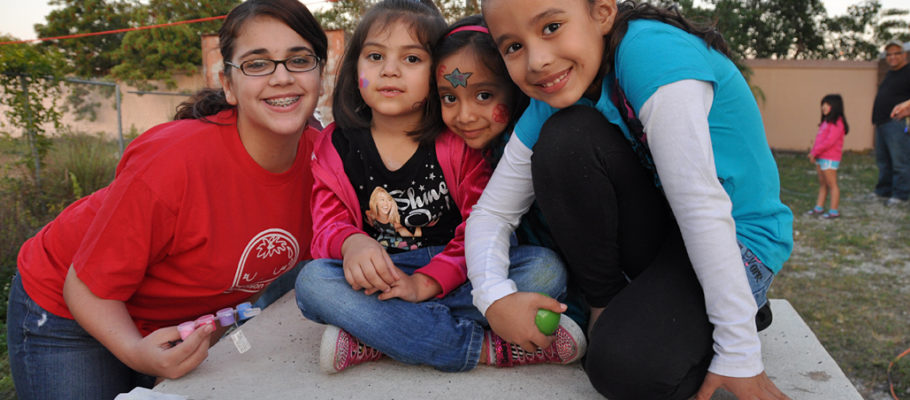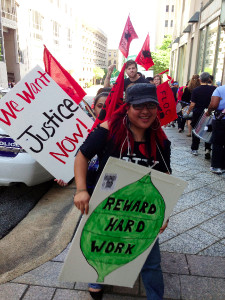 From the 2013 Summer edition of NFWM's News and Views Newsletter:
300 farm worker supporters gathered once again in May for the Reynolds Tobacco shareholders meeting in Winston-Salem, NC. With proxies provided by NFWM board members and others, more than forty Farm Labor Organizing Committee (FLOC) supporters attended the meeting to raise various farm worker issues directly with Reynolds leadership. Outside, hundreds, including NFWM YAYA members, picketed in front of the headquarters, waving signs and chanting, before being joined by those inside and then marching through downtown to a rally at Lloyd Presbyterian Church.
This year's meeting was attended by British American Tobacco (BAT) Board Chairman Richard Burrows for the first time in our five year experience there. BAT owns 42% of Reynolds American Inc. stock and nominates five RAI's Directors. Rev. Raymond Singh, United Reform Church and Vice-President of the United Kingdom's Ecumenical Center for Corporate Responsibility, had attended the BAT Annual Meeting in London several weeks before, at our request, to raise issues on behalf of US tobacco farm workers.
Because of the ongoing pressure FLOC and its supporters have put on the company these past five years, RAI has begun meeting with FLOC, both via a multi- stakeholder group, and directly. But, as FLOC President Baldemar Velasquez says, "This effort is not about meeting to just talk, this campaign will continue until Reynolds comes to an agreement with FLOC guaranteeing the right to freedom of association and the right to bargain collectively for all farm workers in their supply chain."
And so the campaign continues full steam ahead. Plans are in place for regular monthly and bi-monthly actions at the convenience stores 7-Eleven, Kangaroo and WaWa – all of which are major purchasers of Reynolds products, as well as activities with other RAI stakeholders.