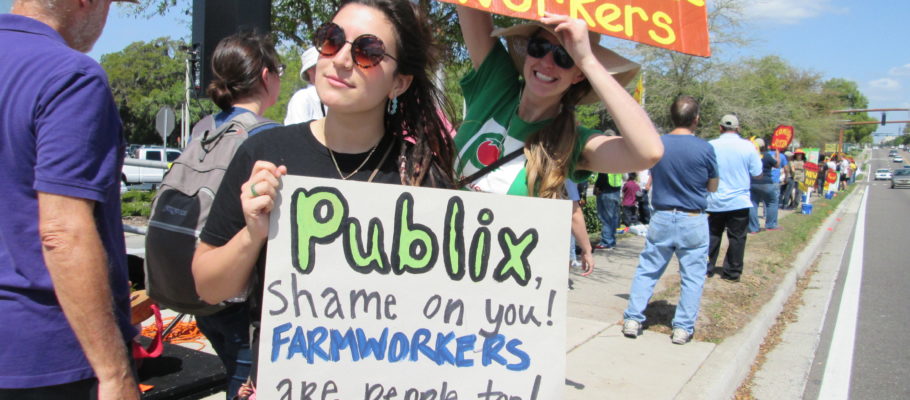 Orlando YAYA-NFWM, University Unitarian Universalist Society, 1st Unitarian, and the CIW will be joining forces to call on Publix to take action, do the right thing, and sign the Fair Food Program!
This Thanksgiving, we are Uniting for Fair Food in a National Day of Action – Saturday, November 21st – as we give thanks to the laborers who harvest our food everyday!
Farm workers are asking Publix and Wendy's to move beyond a charity model and commit to farm worker self-determination by joining a New Day in Florida tomato fields.
What: Uniting for Fair Food – CIW Publix rally
When: Saturday, November 21st @ 10AM
Where: Publix (400 E Central Blvd. 32801)
Contact: Need a ride? Have questions, concerns? Reach out to us!