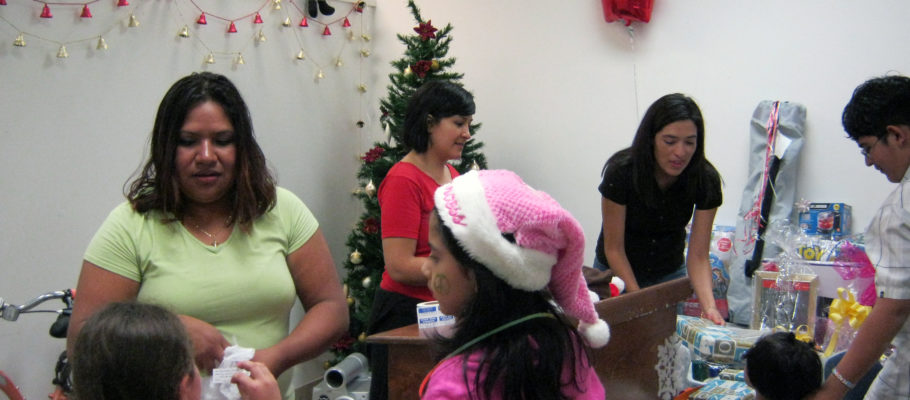 As we approach the holiday season, YAYA-NFWM invites you to take part in the giving spirit by making a donation of new or gently used toys, clothing items, or books for farm worker families across Florida. Canned goods are also appreciated!
All items will be distributed to farm worker families through the Farm Worker Association of Florida and the Alliance of Active Women.
Make a donation to ensure that farm worker families enjoy the holidays as much as we do!
Gift wrapping is optional, but please include a tag describing your donation and appropriate age group.
For more information contact us at yaya@nfwm.org or call (386) 801-1232
Scroll down for a drop-off location 😉
Contact us if you prefer that we will pick-up your donations!
Monetary donations can be made online through our website (Memo: Toy drive YAYA)
Donations must be received by December 15, 2013.
All donations are tax-deductible to the full extent permissible by law.
Download our flyer and help us get as many donations as possible!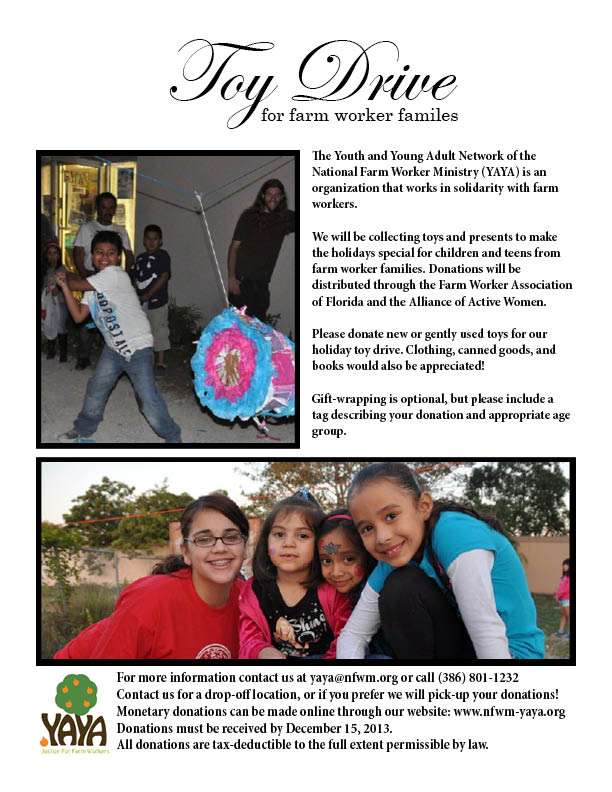 Drop off locations:
First Unitarian Church on Robinson – East Robinson St. Orlando, FL 32803
Orange County Democratic Party
UCF Writing & Rhetoric Department, Holiday Party
AFLCIO Central Fl Central Labor Council, Holiday Party
Orange County Hispanic Caucus
Jobs with Justice's Art Show fundraiser – Dec 19th at 7 pm, 2153 W Oak Ridge Rd, Orlando, FL 32809 IUPAT