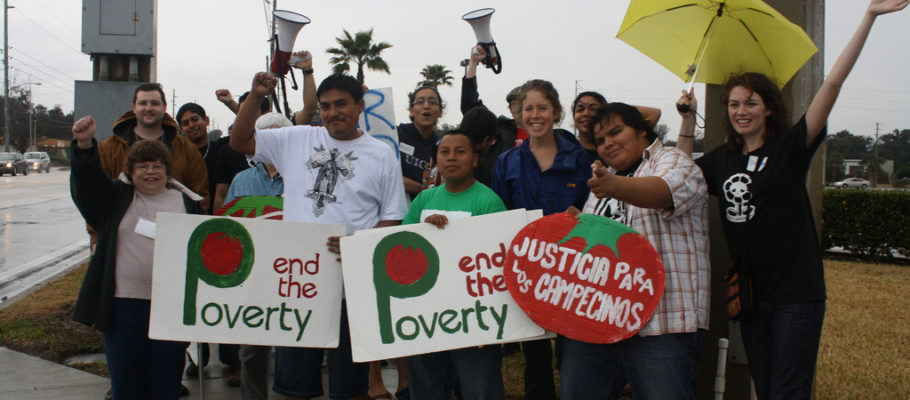 The Coalition of Immokalee Workers is hosting the Thanksgiving Week of Supermarket Action, November 14-21, on grocery store chains across the country to highlight the Fair Food Program.
Fair Food activists from Florida to California will be hitting up supermarkets in support of the Fair Food Program which gives Immokalee tomato pickers the right to file grievances against their employer, a good conduct rule as it applies to labor practices in the field, and a penny more per pound!
Orlando YAYA is planning to do an action in the area and we are calling on all of support to stand in solidarity with the CIW.
Please join us on November 19th from 5-630PM at the Publix on Edgewater Drive (2015 Edgewater Dr ORL, FL 32804).
We will be holding Publix accountable to their negligence to sign-on to the Fair Food Program! If you are interested in joining us, please RSVP on facebook.
If you have any questions, please contact us.