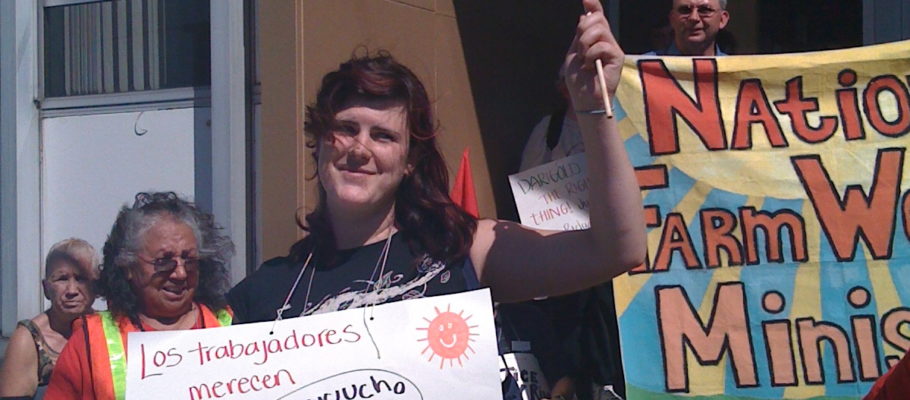 A message from United Farm Workers:
Twenty two past and current Ruby Ridge Dairy workers are suing the dairy for a variety of reasons, including not being paid all the wages they're due, wrongful termination and other claims. Due to the company's actions, many former Ruby Ridge workers are struggling to find a job.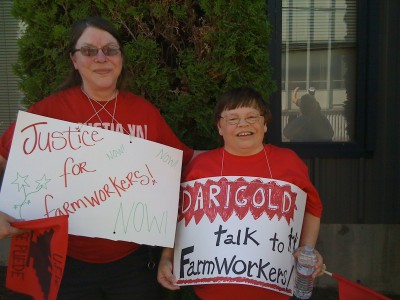 In an initial victory on June 14, a court ordered the Ruby Ridge Dairy to pay five former Ruby Ridge workers $50,000. To date, the dairy hasn't paid a single dime. Nor have they made good on any of the other back wages that workers say they are owed. The litigation against Ruby Ridge continues.
Darigold is a large cooperative that markets the milk that Ruby Ridge produces under their brand.
Rafael Muniz worked at Ruby Ridge for three years until dairy owner Ruby Bengen fired him. "Each one of the workers she fired out of rage. She discriminated against us. She said that we were crazy. She fired us for fighting for our rights as workers. She believes that she is above the law because she is the owner."
Rafael was fired while his wife was pregnant. After he lost his job, he had to borrow money to keep his family afloat. "I want Ruby Ridge to pay the money that the judge has ordered. Because of Ruby my family has been affected. I have a lot of debt and I need the money in order to be able to help my daughters and my son."
Please add your voice to Rafael's and tell Darigold to take responsibility for Ruby Ridge's behavior. It's time to pay workers what they're owed and to settle this dispute with the UFW.