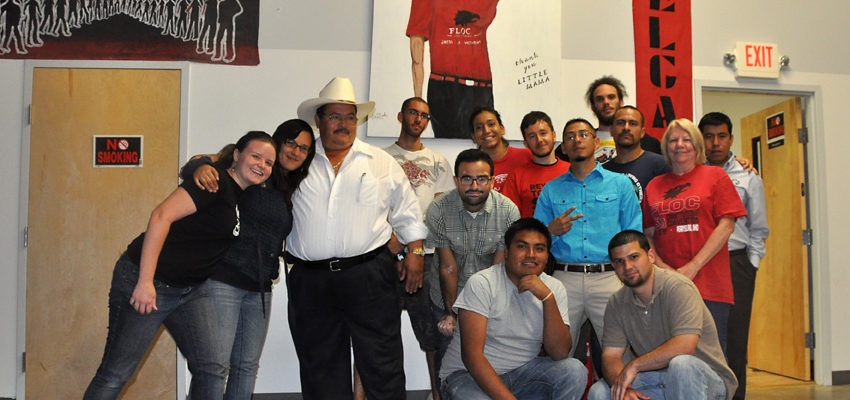 Join YAYA for our trip to North Carolina in support of the Farm Labor Organizing Committee (FLOC)!
For 6 years, YAYAs have traveled to North Carolina to participate in FLOC's action at the RJ Reynolds/RAI shareholder's meeting.
YAYAs also meet with North Carolina tobacco farm workers, hangout with FLOC staff, and build our own leadership through YAYA organizing trainings.
Our trip to North Carolina is a key event for YAYA and we invite you to be a part of it!
If you're interested in joining us please contact us.
We are asking for a $40 donation to cover the cost of gas throughout the trip.
As more details come forth, we will let you know. In the meantime, read our reports from previous years: 2008, 2009, 2010, 2011, 2012, 2013
What: Florida YAYAs travel to North Carolina to support FLOC!
When: May 7th – 10th, 2014
Where: From Florida to Winston-Salem, North Carolina
Why: To continue to support the North Carolina tobacco workers and their campaign with RJ Reynolds, strategize for future planning around the campaign, and build up our own leadership.