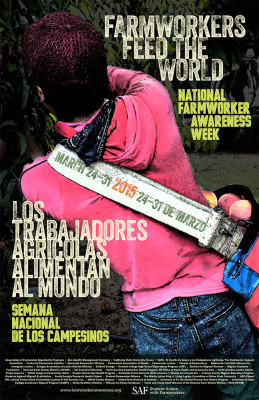 Support National Farmworker Awareness Week with YAYA-NFWM!
On Thursday, March 26th, Orlando YAYA will be hosting a Scavenger Hunt at the University of Central Florida (HPA 1 Room 126) from 5-9PM.
The scavenger hunt will take place across UCF campus and will revolve around the themes and issues related to farm workers. The scavenger hunt is meant to spark questions of "How does food arrive to me?" and the various roles at play in the agricultural supply chain.
The winners of the scavenger hunt will be determined by the fastest completed time and correctly guessing which role your group played in the agricultural supply chain. Winners in the group will each receive a $50 gift card.
If you have questions, contact us!