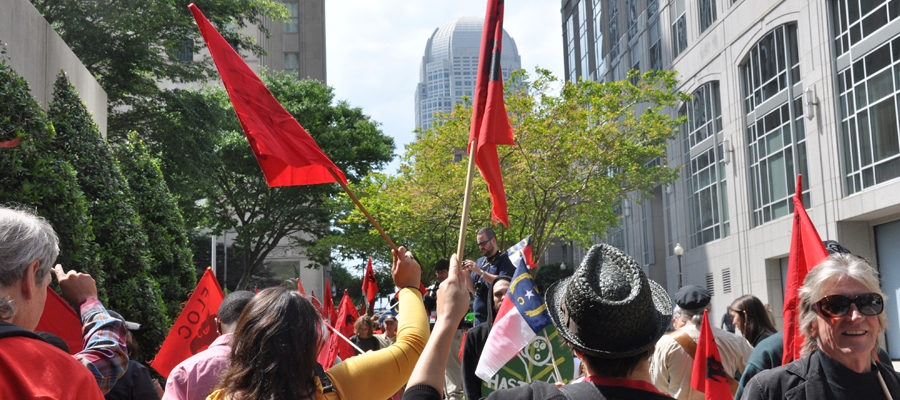 A message from the Farm Labor Organizing Committee:
Join Oxfam and FLOC as they release a new report documenting the human rights abuses in NC tobacco fields and call on large tobacco companies to step up and take responsibility for the abuses in their supply chain.
When: September 18, 2011 at 5:00 pm
Where: FLOC office in Dudley, 4354 Hwy 117 Alt S.
Rally featuring:
*Baldemar Velasquez, President, FLOC
*James Andrews, President, North Carolina AFL-CIO
*Reverend John Mendez, Emmanuel Baptist Church
*Various tobacco farmworkers from Eastern North Carolina
Dinner and refreshments will be provided, $10 suggested donation. No one will be turned away, all are welcome!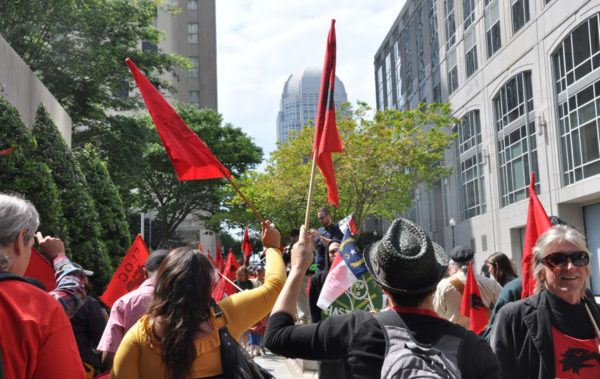 Background information:
In May FLOC and OXFAM released the executive summary of findings and recommendations from this report, which documents, for the first time, conditions in the fields and camps reported by workers themselves. It reveals serious violations of basic, internationally recognized rights to just and favorable work conditions, health and safety protections, and adequate housing. The full report includes an in-depth examination of the tobacco supply chain and first-person testimony of more than 100 tobacco workers in Eastern North Carolina.
On September 18, FLOC members, community leaders, and activists will come together for a rally to officially release the report and call on the tobacco industry to take action to end human rights abuses in their supply chain. We will continue to increase the pressure on Reynolds American until they follow through with their commitment to be a part of an industry council with FLOC!
FLOC is looking for volunteers to help drive their members to and from the rally. Please contact them if you can help!
Contact FLOC at flocnc@floc.com or 919-731-4433 for more information!