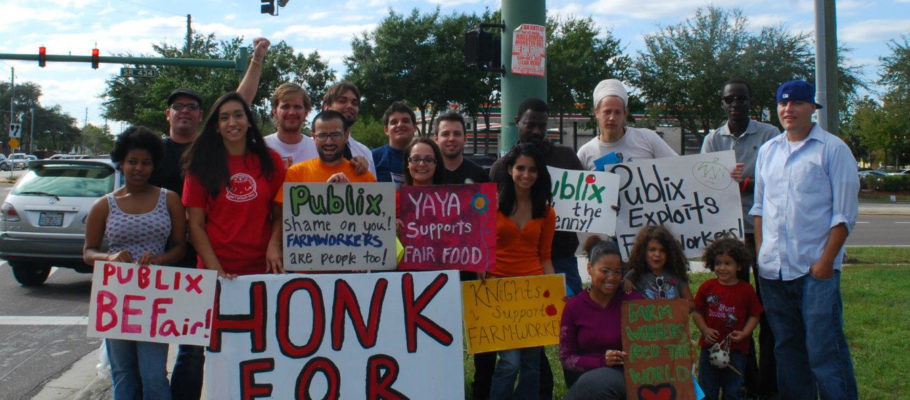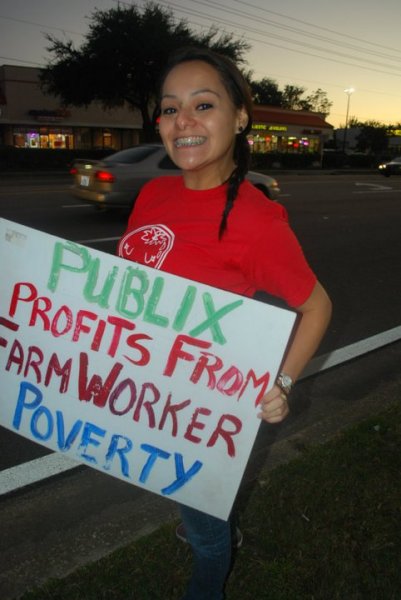 What: Rally in support of the Coalition of Immokalee Workers (CIW) and their Fair Food Campaign
When: Sunday, September 1st @ 2 pm
Where: Publix Supermarkets, 400 E. Central Blvd., Orlando, FL 32801
Why: Publix Supermarkets is holding back in joining the Fair Food Campaign, let's up the pressure in Orlando and let them know that YAYA is watching and waiting for them to do the right thing!
The Fair Food Campaign focuses on bringing giant fast food corporations, supermarkets, food providers and the tomato industry to act as responsible corporations throughout their supply chains, and on fighting against modern day slavery in the fields of Florida.
Please join us as we continue to put pressure on Publix supermarkets to join this new day in agriculture and sign on to the Fair Food Agreement.
Contact us with your questions or comments