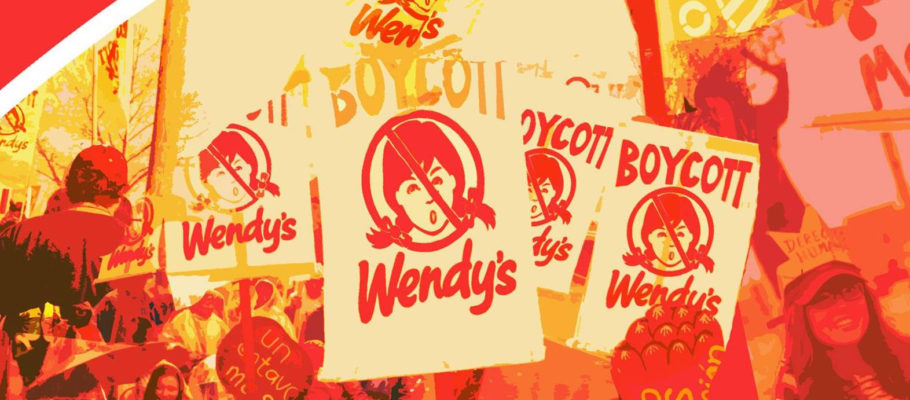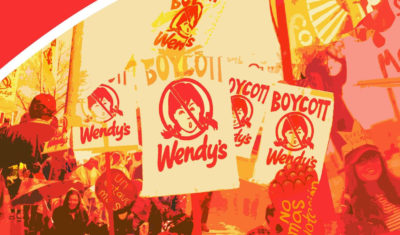 For the past four years, Wendy's has refused to join the Fair Food Program, which raises tomato picker's wages and most importantly gives farm workers a way to report human rights abuses in the fields without fear of being fired. The Coalition of Immokalee Workers is turning up the pressure at Wendy's annual shareholder meeting on May 23rd in Columbus, OH.
Just before the shareholder meeting, we at YAYA-NFWM are joining supporters from all over the country to show Wendy's just how strong and organized the support for farm worker rights is.
Please join us by making a phone call to the Wendy's CEO on Monday, May 22!
Call-in number: (888) 624-8140
Sample script:
Hello, my name is ________________ and I would like to leave a message for Mr. Todd Penegor. As a part of the National Farm Worker Ministry and as an ally of the Coalition of Immokalee Workers, I want Wendy's to know that I support the national boycott of Wendy's and will continue to do so until Wendy's signs the Fair Food Agreement. This agreement would protect the human rights of the farm workers who pick the tomatoes used in Wendy's meals. It would provide protections for farm workers in the Wendy's supply chain by providing them a voice in their working conditions and an avenue for reporting any abuses. Wendy's current Code of Conduct is meaningless without an agreement like this with farm workers who supply their vegetables. Wendy's, do the right thing. Join the Fair Food Program!
Postcards and Prayer
Two other ways you can join the CIW on May 22 and 23rd are:
Printing these postcards and mailing them into Wendy's.
Adding your prayers for justice to those of thousands of farm workers and supporters. This can be a specific prayer or as simple as sending good vibes as CIW members confront the Wendy's Corporation face-to-face on May 23rd.
Have You Stopped Eating at Wendy's Yet?
The CIW declared a national boycott of Wendy's a little over a year in order to pressure them to sign the Fair Food Agreement. This is a simple way to bring the CIW closer to victory in ensuring safe working conditions for tomato pickers. Make sure you share with your friends and your local Wendy's manager why you are boycotting, and give the manager this letter to pass on to Wendy's corporate.
Please be sure to email, text, or call us to let us know you participated in this day of action! We love to hear from you! Contact Dominique at yaya@nfwm.org or (386) 801-1232.