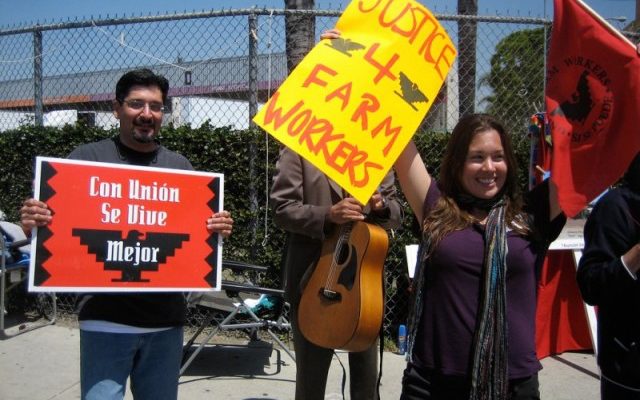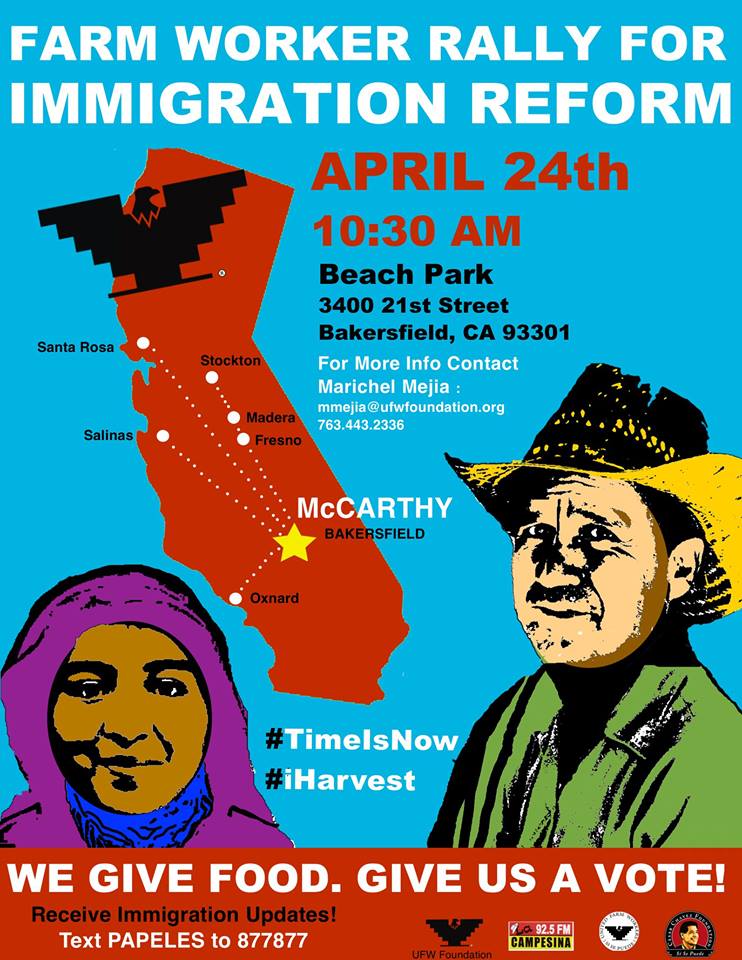 On April 24th, 2014 thousands of people from across the country and hundreds of farm workers coming from all over California are standing side-by-side and insisting that Majority Whip Kevin McCarthy come out of hiding and face the nation on immigration reform. In conjunction with the United Farm Workers, NFWM mobilized faith leaders from across the nation to support this much needed call for comprehensive immigration reform.
Give Us a Vote NOW March!
Thursday, April 24th
10:30 AM
Beach Park
3400 21st Street, Bakersfield, CA 9330
Representative McCarthy is the House Majority Whip and therefore has the ability to influence other Congress members. His Bakersfield district represents one of the largest agricultural areas in the nation.
The Rally and March starts at Beach Park, 3400 21st St., Bakersfield, CA 93301 at 10:30am. This event marks the passing of farm worker legend Cesar Chavez and 300 days since the US Senate voted in favor of legislation calling for immigration reform.
A majority of farm workers are undocumented and many continue to suffer abuses in the field out of threat of deportation. Comprehensive immigration reform would allow farm workers to live, work and participate in the community without fear.
In January, during NFWM's semi-annual Board of Directors meeting, a delegation of community members and faith leaders marched to Rep. McCarthy's office door and made a request to meet and discuss the detrimental effects detention and deportation can have on the millions of farm workers in our nation, the very people who harvest our food. We were received with a closed door then and any communications since have been ignored.
Stand with the United Farm Workers and NFWM leadership on April 24th as we call on Rep. McCarthy to move a vote forward for Comprehensive Immigration Reform.
Live video stream of the event: http://www.ustream.tv/channel/ufwchannel