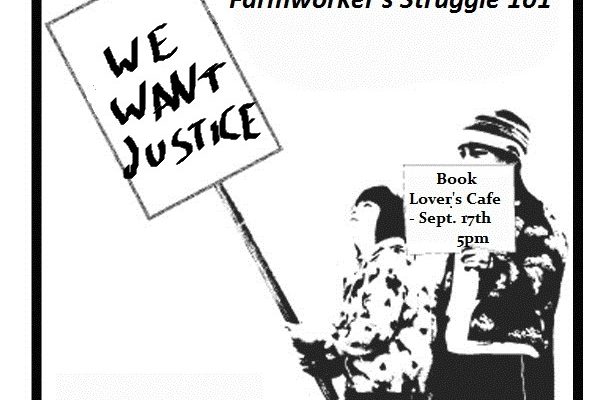 Free Skool Class: Farm Worker Struggles 101
Join Tampa Bay YAYA and learn about the issues faced by farm workers in the United States!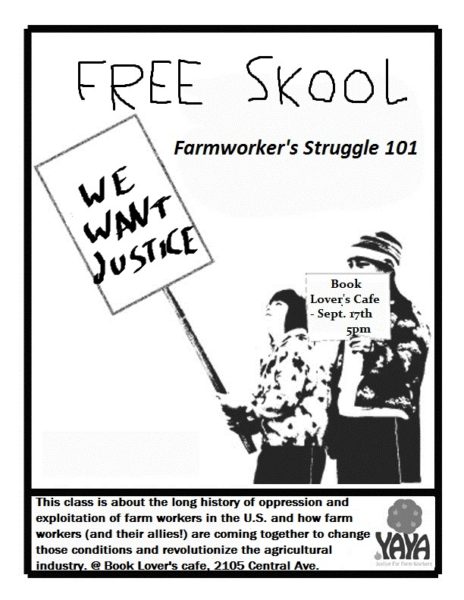 FREE SKOOL CLASS: Farm Workers Struggles 101
When: Saturday, September 17th @ 5 PM
Where: BookLover's Cafe, 2105 Central Ave, St. Petersburg, FL, 33713
This event is FREE and open to the public! So please join us and invite your friends and relatives!
We will be discussing the history of farm work in the US, how our broken immigration system affects farm workers, women's and children's issues, how to get involved and more!
You can RSVP on facebook.