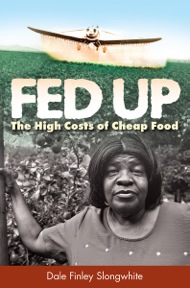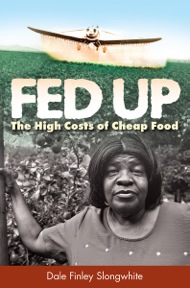 For decades, the farms around Lake Apopka, Florida's third largest lake, were sprayed with chemicals ranging from the now-banned DDT to toxaphene. The lake turned pea green; birds, alligators and fish died. Millions of dollars in tax-payer money has been spent in an attempt to reverse the damage.
In the book, Fed Up: The High Costs of Cheap Food, author Dale Slongwhite asks the question, "But what about the people who endured the same assault? They bent over all day long for years harvesting vegetables for our table — what about them?"
She discovered little has been done for them or written about them. In this book, you hear the story of the Lake Apopka farms through the eyes and voices of 11 farm workers who labored in the field. Barry Estabrook, author of Tomatoland, believes "This book should be required reading for everyone who eats."
YAYA encourages everyone, especially those who reside in Central Florida, to read this book and to work with the Farmworker Association of Florida to bring justice to the Apopka farm workers!
Fed Up: The High Costs of Cheap Food will be released May 6, 2014