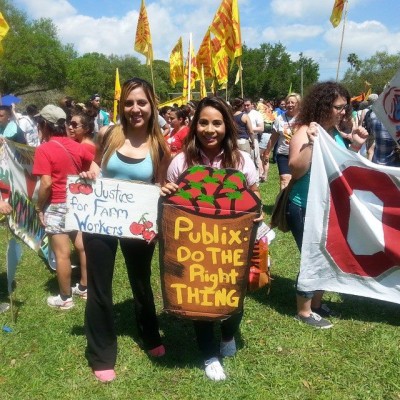 National Farmworker Awareness Week (NFAW) is right around the corner – March 24-31 – and YAYA-NFWM is a national partner is uplifting the voices of the people who harvest our food and celebrating their work toward seeking farm worker empowerment and justice. We invite you to celebrate with us!
YAYA will be hosting 3 events throughout the week and we hope you can join us!
3/26 – Hit the Fields for Farm Worker Justice V
3/30 – Free screening of Food Chains
3/31 – Panel with the Farmworker Association of FL on climate justice and agriculture!
NFAW seeks to raise the general consciousness of farm worker issues happening in the U.S. During the week of March 24-31, hundreds of national partners will host events such as film screenings, panel discussions, long sleeve shirt drives, and actions to highlight the issues with farm labor in the U.S. Each day represents a theme for partners to consider when planning their events.
Thursday March 24 | Border Issues
Friday March 25 | Community
Saturday March 26 | Invisibility
Sunday March 27 | Farmworker Life
Monday March 28 | Women in the Fields
Tuesday March 29 | Education
Wednesday March 30 | Separation of Families
Thursday March 31| Broken Agricultural System