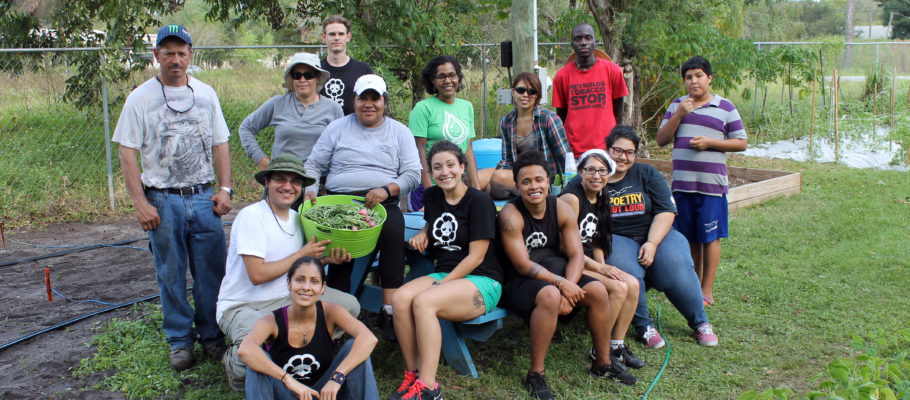 Join Orlando YAYA and the Farmworker Association of Florida (FWAF) on Saturday, March 1st for a fun filled day of gardening and solidarity!!!
According to the W.K. Kellogg Foundation:
"An expanding facet of FWAF's work is providing farmworkers – most of whom have experience only on large, conventional farms – with opportunities to learn small-scale farming techniques and grow healthy, organic produce for their families and for local markets. From farm to fork, the focus is on providing high quality, chemical-free food to low-income rural communities of color, grown by and for the local community…

The first garden, located in Fellsmere in East Florida, fosters community spirit and connects local youth to their agricultural heritage. Through a participatory process led by Yolanda Gomez, a growing number of families are working in the community garden on a part-time basis. These families are making decisions for themselves, teaching gardening skills and good nutrition to their neighbors, and increasing healthy, fresh produce options for families in Fellsmere.

The Fellsmere garden supplies produce to more than 100 families a year, who purchase the fruits and vegetables from the community garden office, local ethnic groceries, and recently, from their new local farmers market. For a community that has historically experienced difficulty accessing healthy, affordable produce, FWAF is expanding nutritious food options while cultivating connections between people and the land."
(Read More)
The Fellsmere Community garden is an important project to both the members of FWAF and the community. Your help on March 1st will be greatly appreciated.
Volunteering with us at Fellsmere's Community Garden is a fantastic way to show your support for farm workers, to create relationships with members of the Fellsmere community, and to learn new things!
So come out, get your hands dirty and join us in the fun!
We are asking for a small donation of $10 for some DELICIOUS FOOD made and provided by the members of FWAF.
We will be meeting at the National Farm Worker Ministry office, located at 4420 Parkway Commerce Blvd. Orlando 32808 at 730 a.m. and carpooling to Fellsmere from there!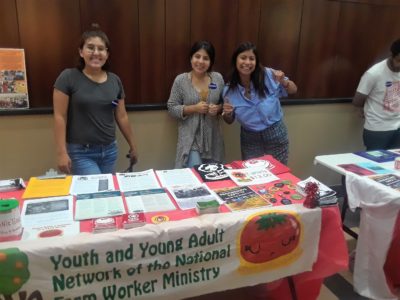 If you have any questions please contact us.
Tell your friends! Hope to see you all there!
What: Volunteer at FWAF's Fellsmere Community Garden
When: March 1st @ 7:30 am; meeting at NFWM office for carpool
Where: Meeting at the NFWM office (4420 Parkway Commerce Blvd., Orlando, FL 32808) for carpool to Fellsmere.