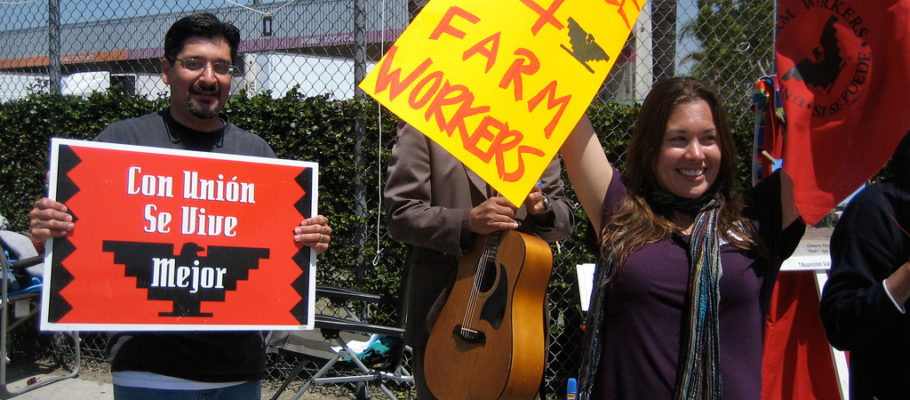 A message from the United Farm Workers: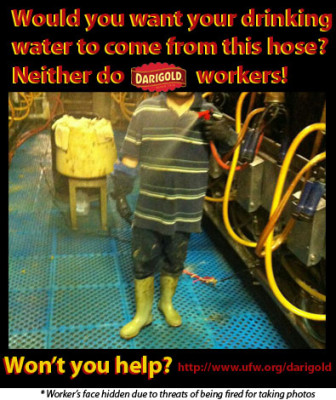 "Can you imagine not providing your dog or cat with clean drinking water? That would be abusive, right? Well, for too many Darigold dairy workers, this is the daily reality they face, working an 8-12 hour a day milking cows, often exposed to the elements without being provided trusted clean drinking water.
Milking cows is a difficult job. It's not a nice environment. Dairy employees often have to stand hours and hours, risk being stepped on by a cow, toil in hazardous conditions and work with injured animals. But it gets worse. At too many Darigold dairies, workers feel they have to bring their own water to drink.
Darigold has refused to address worker concerns so we've asked the stores that sell the products to step in. Since we last wrote to you, we've asked Kroger's subsidiary in the Northwest, Fred Meyer, to take responsibility for what's happening at Darigold. The Kroger Co. operates also under the following banners: Kroger, Ralphs, Dillons, Smith's, King Soopers, Fry's, QFC, City Market, Owen's, Jay C, Payless, Baker's, Gerbers, Scott's Food and Pharmacy, Harris Teeter, Food 4 Less, and Food Co. To date, Kroger has been non-responsive.
This weekend, dairy workers and their supporters from around the country are escalating their efforts by leafleting Fred Meyer stores in Washington, Idaho, Alaska and Oregon demanding the retailer take action. As a major seller of Darigold products, Kroger has a responsibility to tell Darigold to resolve the many reported abuses at Darigold member dairies."
Be part of this action by sending an email to Kroger Co. CEO Rodney McMullen demanding that all dairy workers should have access to clean drinking water while at work.