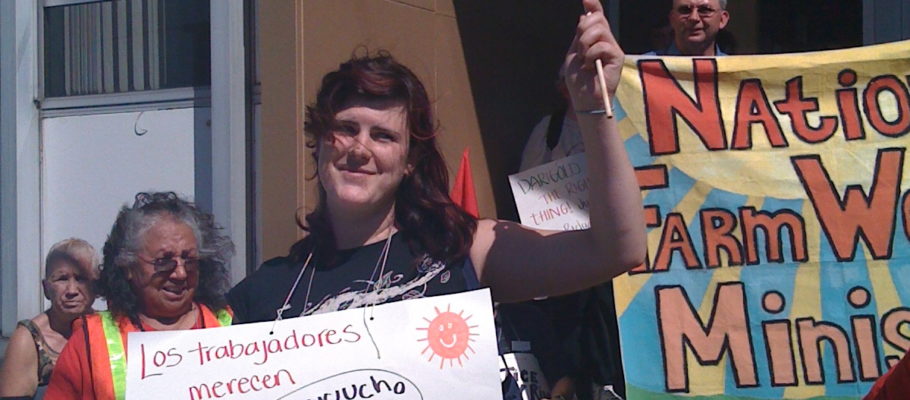 A message from the United Farm Workers:
On Monday, close to 200 people gathered in front of Darigold's headquarters in Seattle. Labor leaders, including the Secretary-Treasurer of the WA State Labor Federation and Michael Beranbaum of the Joint Council of Teamsters, who represents Darigold employees at their processing plants, joined the call for justice for Ruby Ridge workers.
That's right, Darigold processing plant workers have a union; the workers who milk the cows don't.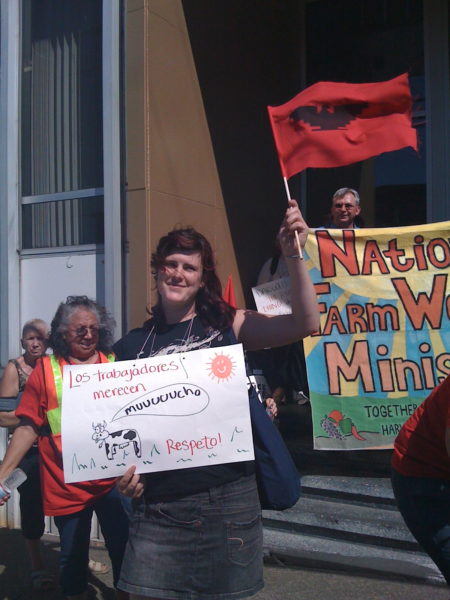 These voices joined those of national religious leaders who called on Darigold in August to take action when they marched to the company's Portland, OR location.
Yet Darigold remains silent. Instead of coming out to talk, they greeted folks with security guards.
Workers are disappointed with Darigold. As former Ruby Ridge employee Jose Zamora said: One gets there with the hope that they will speak to us and what we see is a bunch of security guards all over the place like if we were to do harm to them. They treat us like criminals.
Still, this event and all the support they received gave them hope for a better tomorrow. Worker Rafael Munoz told us: It was a grand event. A lot of people from different groups; from religious groups and from different unions, there were also student groups. They all went so that Darigold would hear us. No-one from Darigold came out to greet us. By not showing their face they are showing us that they support the mistreatment of workers. We ne
ed the support now of the consumer so that our struggle will become even bigger. The more time that passes, the bigger this will become.
Let's make this bigger. We've launched a petition drive. Please add your name to it by clicking here. We'll present the signatures to Darigold shortly before Thanksgiving.