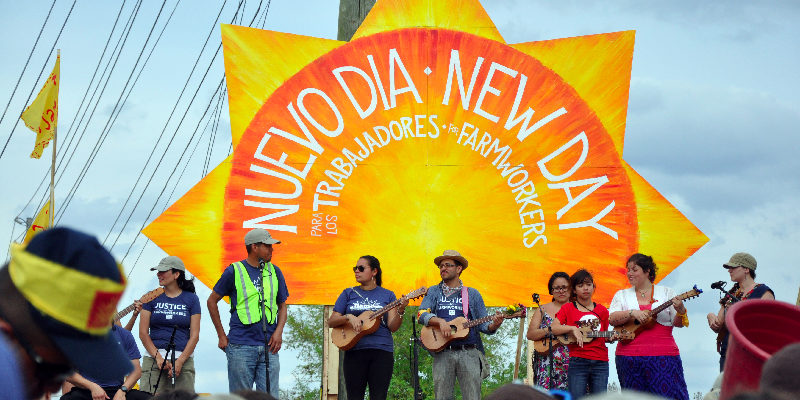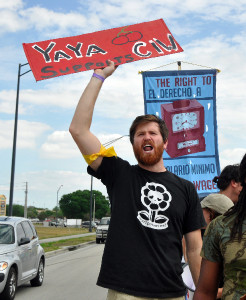 From the 2013 Summer edition of NFWM's News and Views Newsletter:
On March 17th, the Coalition of Immokalee Workers' 200- mile long March for Right, Respect, and Fair Food from Ft. Myers to Lakeland, FL came to a rousing conclusion with a jubilant rally outside of the Publix headquarters. More than 40 NFWM-YAYA supporters marched the final 6 miles alongside faith organizations, students, and other allies to call on Publix to sign the Fair Food agreement. Forty-five different churches and community groups fed and housed the marchers along the route. Publix continues to deny its responsibility for the farm workers in their supply chain. Letters to the Company and actions at Publix grocery stores continues.
CIW is stepping up its pressure on Wendy's – the final hold out in the fast food industry refusing to commit to the Fair Food agreement. With its major presence this May at the Wendy's Annual Shareholder meeting to numerous actions at stores around the country and through on-line petitions and call-ins, CIW is calling on Wendy's executives to "do the right thing by farm workers".
For the most up-to-date action alerts, sign up for the CIW's list serve and visit their new website – really cool!