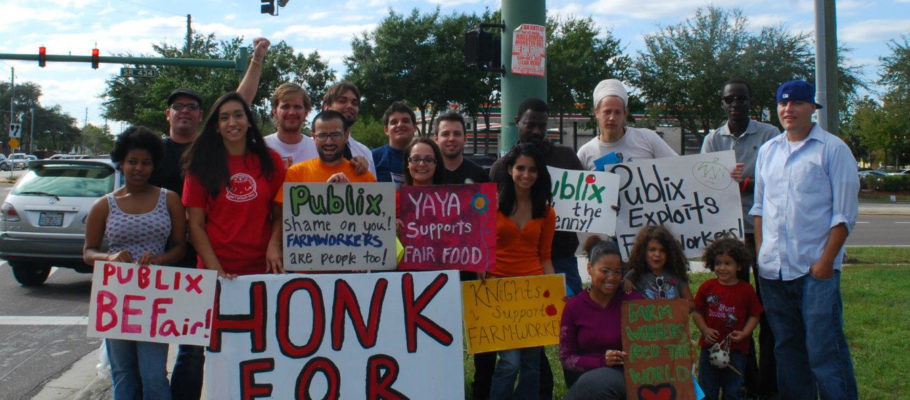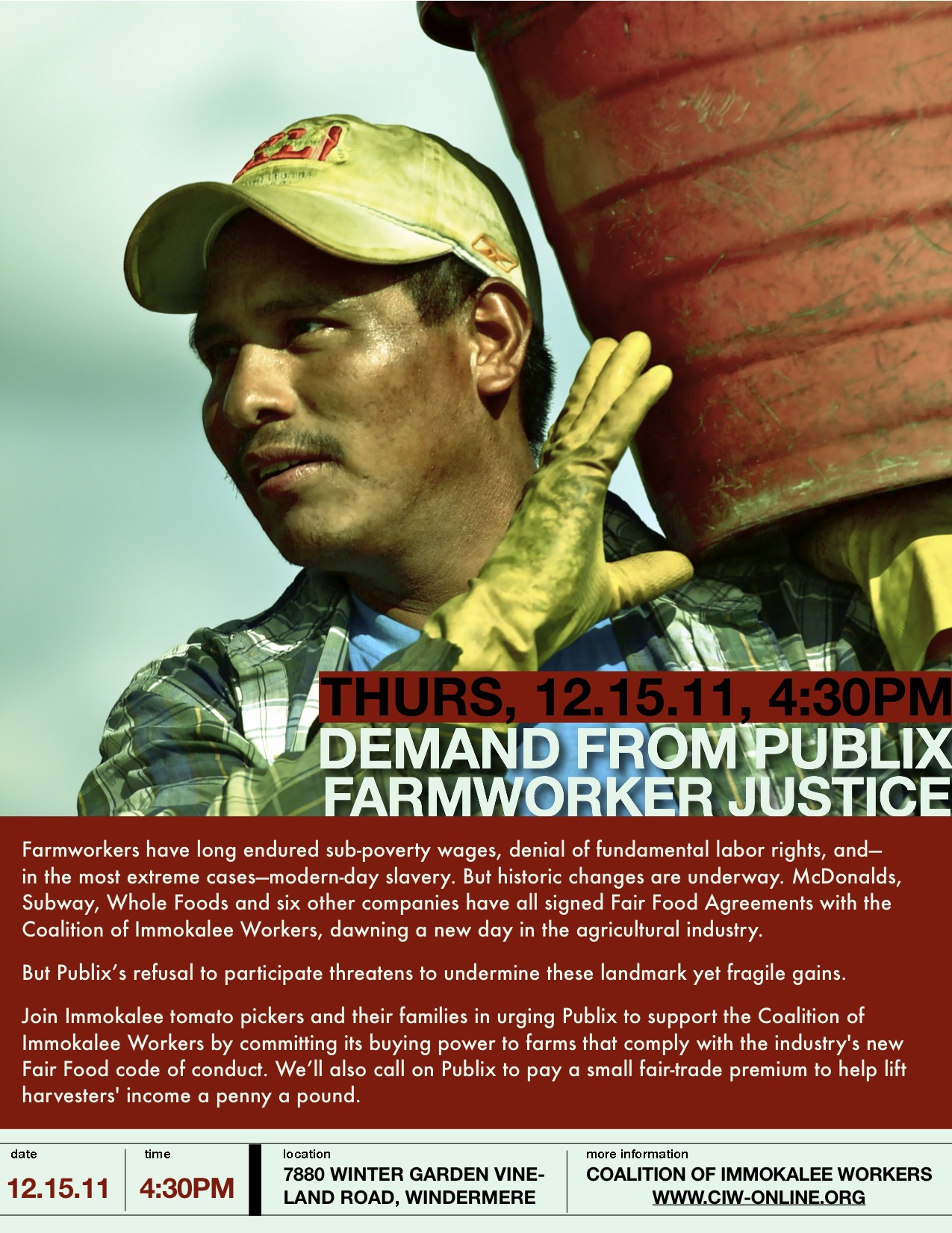 Central Florida Supporters: Protest the Windermere Publix on its opening day!
Join YAYA and support the Coalition of Immokalee Workers and their campaign for fair food!

When: Thursday, December 15, 2011 (4:30 pm – 6:30 pm)
Where:
Publix Supermarket
7880 Winter Garden Vineland Rd, Windermere, FL
Carpool available from Orlando leaving from UCF and College Park at 3:45 pm. Contact us for more information!
Farmworkers have long endured sub-poverty wages, denial of fundamental labor rights, and—in the most extreme cases—modern-day slavery.
But historic changes are underway. McDonalds, Subway, Whole Foods and six other companies have all signed Fair Food Agreements with the Coalition of Immokalee Workers, dawning a new day in the agricultural industry.
But Publix's refusal to participate threatens to undermine these landmark yet fragile gains.
Please join Immokalee tomato pickers and their families in urging Publix to join the Fair Food program: Commit its buying power to farms that comply with the Fair Food Code of Conduct and pay a small fair-trade premium to help lift harvesters' income a penny per pound!!!
Contact yaya@nfwm.org for more information