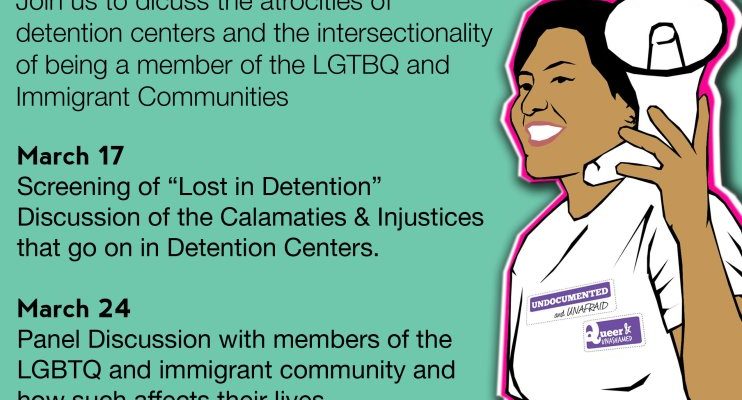 This event is a 2 part series in which we will be talking about the intersections of Immigrant and LGBTQ communities.
Join YAYA and others to discuss the atrocities of detention centers and the interconnectedness of being a member of the LGBTQ and Immigrant Communities….
March 17: We will be screening "Lost in Detention" followed by a discussion of the injustices that are faced in for-profit detention centers.
March 24: We will be having a panel discussion with members from the Immigrant and LGBTQ community about how their identities affect their lives.
Doors open at 4:30 PM, event starts at 5 PM
The Center
946 N. Mills Avenue
Orlando, Florida, 32803
Refreshments will be provided!!