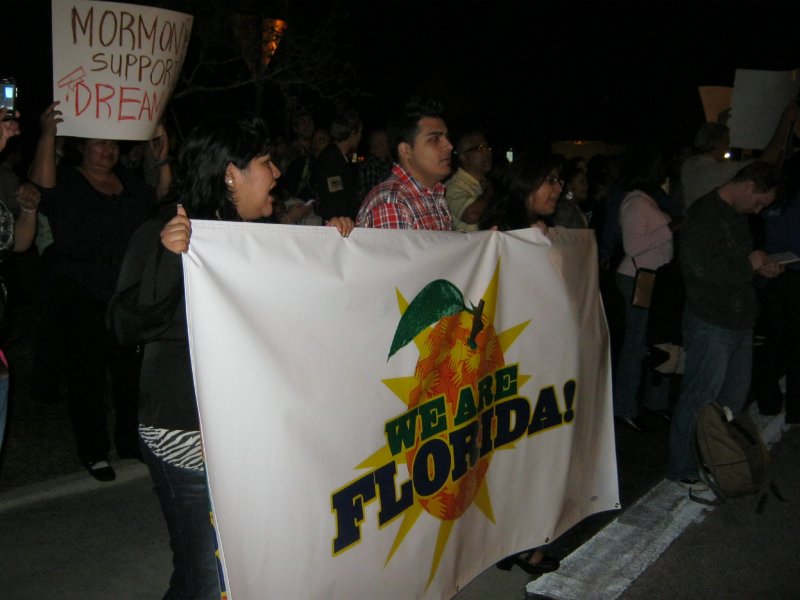 Join YAYA in Tallahassee to advocate for immigrants' rights!
Ask your representatives to support bills that will benefit Florida's immigrants including an in-state tuition bill for undocumented students, a driving privilege card for undocumented immigrants and a bill to provide health care benefits for the children of permanent lawful immigrants.
Demand that harmful bills such as E-verify bills and bills against wage protection for employees are NOT passed
When: February 7th and 8th in Tallahassee
FREE Transportation available from Orlando.
Meet at the Hope Community Center at 9 am (1016 North Park Avenue Apopka, Florida 32712)
Advocacy training on Feb 7th.
Press conference and action on the 8th.
We will spend the night in Tallahassee. Floor space available at a local church. Bring a sleeping bag and a pillow!
Free breakfast provided on the 8th. Please bring money for the rest of your meals
We will come back from Tallahassee on the 8th at 5pm
Please contact us for more details! RSVP by calling (407) 739-0973
YAYA is a proud member of the "We are Florida" Campaign!!!
The "We are Florida" campaign will be selling t-shirts at this event.
Please bring money for food or any other expenses that you may encounter!