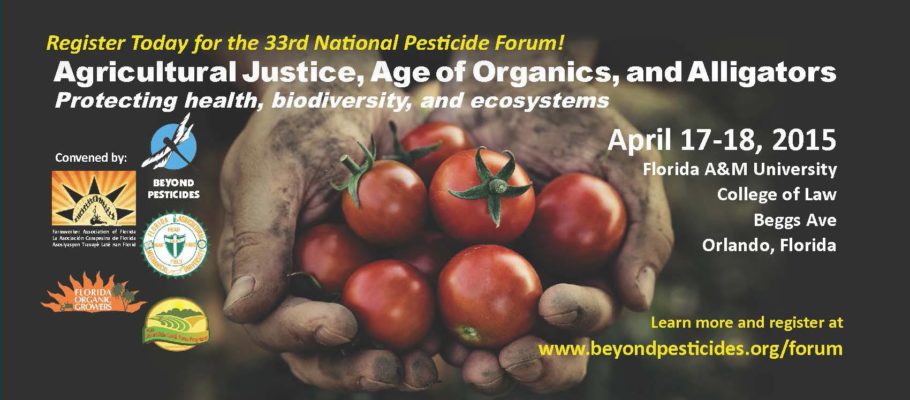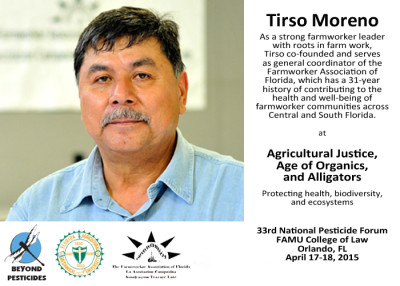 Join Farmworker Association of Florida, Beyond Pesticides, and FAMU College of Law in Orlando, April 17-18 at FAMU College of Law, downtown!
"This year's conference will focus on agricultural justices, particularly as it relates to farmworker protections and organic agriculture. Biodiversity, pollinator protection, and other relevant issues for the region, including mosquito management and protecting the watershed will also be covered by our wide range of dynamic speakers."
Speakers include Tyrone Hayes, Louis Guillette, and Farmworker Association of Florida's Tirso Moreno!
Orlando YAYA will be facilitating a workshop on our participation in the farm worker movement from a standpoint of solidarity organizing on Saturday, April 18 from 4:15-5:45 PM in the Farmworker Leader & Participation workshop block.
Registration for the conference is $45, and $20 for students with current school ID, which includes organic refreshments on Friday and organic meals on Saturday.
See the full schedule here!