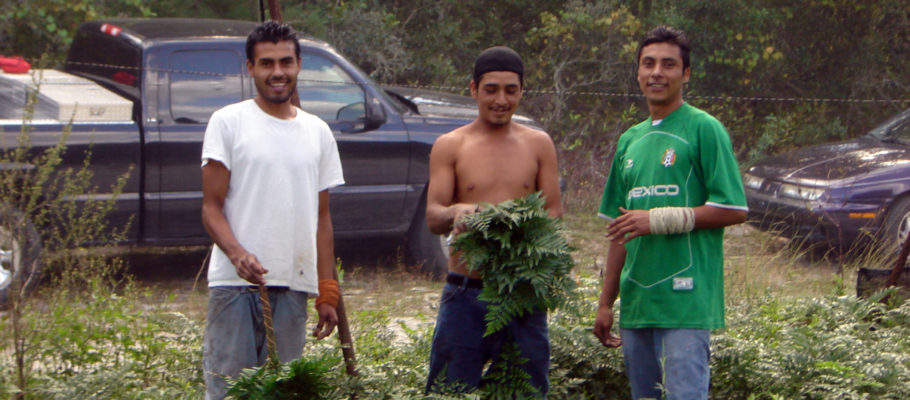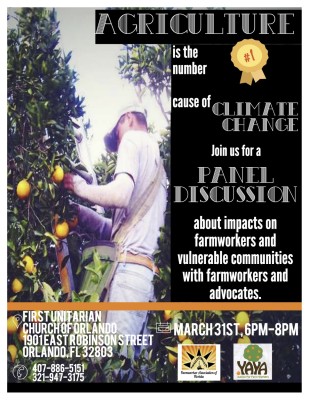 YAYA-NFWM and the Farmworker Association of Florida will be hosting a panel on the importance of farm labor in talks around climate justice. All too often we come to conversations around climate justice that are centered on green washing and lobbying politicians for "cleaner" solutions to pollution. Yet we, farm workers and allies alike, believe that we aren't addressing one of the main causes of greenhouse gases – agriculture. So we want to begin a dialogue talking about the human intersection of climate justice and the effects on laborers in our fields, harvesting our food everyday.
You can expect to hear about the importance of housing, jobs, immigration, health and safety as well as, food security versus sovereignty within a climate justice framework. We will also highlight how natural disasters affect farm worker communities. You don't want to miss this!
The event will take place on Thursday, March 31st at 630PM at 1U (1901 Robinson St., 32803). Light refreshments will be served.