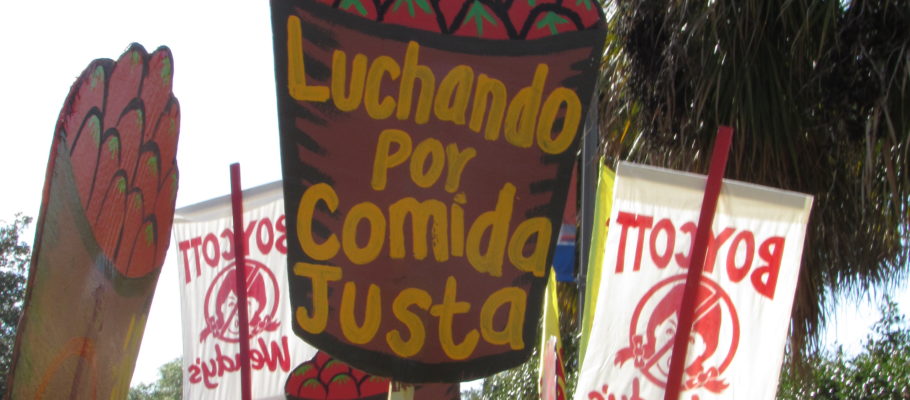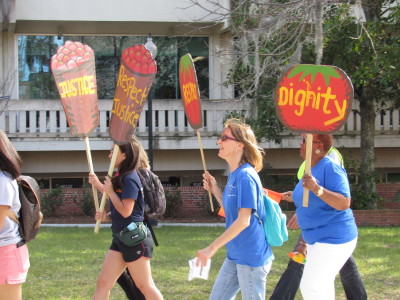 Join Orlando YAYA-NFWM on Wednesday, March 30 for a FREE screening of Food Chains during this year's National Farm Worker Awareness Week. The film will be screened at the University of Central Florida.
"Food Chains reveals the human cost in our food supply and the complicity of large buyers of produce like fast food and supermarkets. Fast food is big, but supermarkets are bigger – earning $4 trillion globally. They have tremendous power over the agricultural system. Over the past 3 decades they have drained revenue from their supply chain leaving farmworkers in poverty and forced to work under subhuman conditions. Yet many take no responsibility for this."
We will be having a short discussion following the film on the human cost of food afterwards! Light refreshments will be served.
WHAT: FREE screening of Food Chains
WHEN: Wednesday, March 30th at 630PM
WHERE: UCF Nicholson School of Communication, room 147