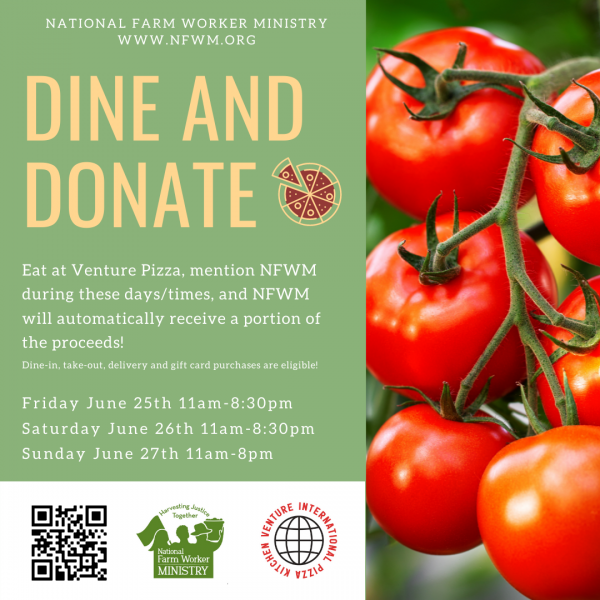 Eat at Venture Pizza,
mention NFWM during these days/times,

and NFWM automatically receives a portion of the proceeds!
Dine-in, take-out, delivery and gift card purchases are eligible!
Friday June 25 – 11-8:30
Saturday June 26 – 11-8:30
Sunday June 27 – 11-8
NFWM is partnering with Venture Pizza on Fri, June 25 – Sun, June 27! Dine-in, take-out, delivery, and gift-card purchases are all eligible ways to pass on a third of the proceeds to NFWM, while also enjoying some tasty, locally-sourced pizza!
Not a pizza person?
That's ok, we don't judge! Check out Venture's AMAZING salads, pastas, and wings, too! (And seriously, who can resist those garlic cheesy breadsticks and homemade meatballs?) See the full menu.
Not in Raleigh?
Don't worry, you can STILL support NFWM by purchasing a gift card by calling Venture Pizza at 919-803-3015. Give the gift of deliciousness to family, friends, students, and pastors in the Raleigh area!
Help us spread the word!
Help us by promoting this event with your friends, families, co-workers, congregations, and networks, and of course, by ordering some pizza that weekend!
(919) 803-3015
venture@venturepizza.com