The Farmworker Association of Florida (FWAF) does community organizing, education, and advocacy to build power among farm worker and rural low-income communities to respond to and gain control over the social, political, workplace, economic, health, and environmental justice issues that impact their lives. FWAF's programs and activities build leadership and activist skills among low-income communities of color who are disproportionately affected by pesticide exposure/health problems, environmental contamination, racism, exploitation, and political under-representation.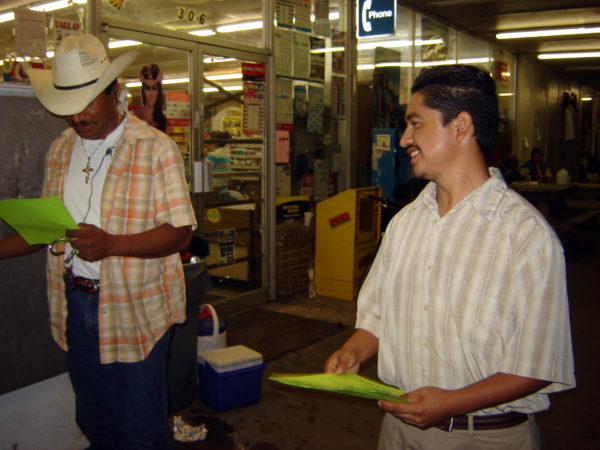 Since 1986, FWAF has grown to be a statewide organization with more than 10,000 member families, and five locations throughout Central and South Florida: Apopka, Pierson, Fellsmere, Homestead and Immokalee.
FWAF programs include Health Education, Pesticide Actions, Reproductive Health Trainings, Immigrants Rights, Disaster Response, the Lake Apopka Project and the Campesino Community Gardens, which is based on agro-ecological principles.
FWAF works internationally as well including participation in the National People of Color and Indigenous People Environmental Leadership Summits, the United Nations World Conference Against Racism, two World Social Forums and the Southeast Social Forum. FWAF is a member of the international organizations La Via Campesina (LVC) and the Coalition of Agricultural Workers International (CAWI).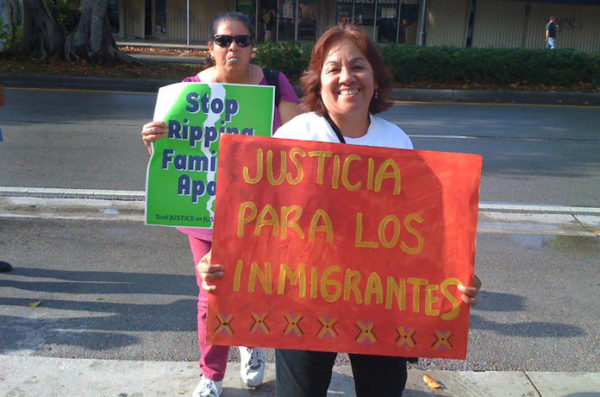 ---
History
The Farmworker Association of Florida (FWAF) evolved from the Farmworker Association of Central Florida, an organization established by a group of farm workers to organize farm workers more effectively in their struggle for better housing, wages, and working conditions. FWAF was incorporated in 1986, and expanded statewide in 1992.
FWAF's work has made real and sustainable improvements in the lives of many Florida farm workers. Some of these are:
spearheading a number of important legislative victories in Florida including the 2006 Farmworker Transportation Safety Act (requiring seatbelts in vans transporting farm workers), the 2004 Alfredo Bahena Act (re-enactment of the Farmworkers' Right-to-Know Law), as well as three successful lawsuits resulting in coverage for ferncutters under the Agricultural Worker Protection Act.
creating the Lake Apopka Dislocated Workers Program in which community members outreached to over 1,200 farm workers to address re-training/re-employment and housing relocation needs after the pesticide death of Lake Apopka and the state buy-out of farmlands there;
19 health care provider trainings for more than 600 health care workers on the identification, diagnosis and treatment of pesticide exposure of farm workers for health professionals in rural and community health clinics around the state;
the election to local office of two candidates in the farm worker community of Fellsmere;
development of a popular education method of pesticide training and the 'diagnostico' workplace assessment survey instrument with the Farmworker Health and Safety Institute.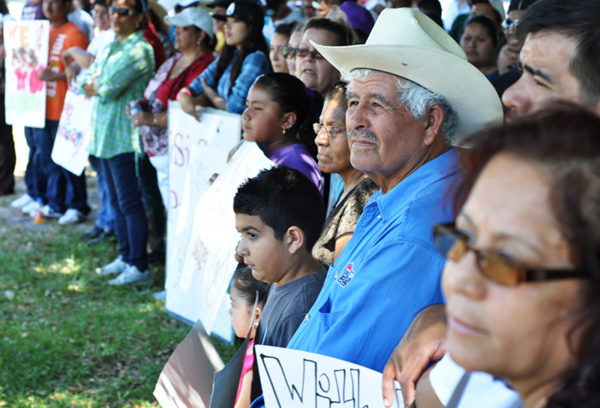 ---
NFWM and FWAF
NFWM and FWAF have a long history together going back to when NFWM established an office in central Florida in the 1980s. NFWM has supported FWAF's legislative and advocacy initiatives and community empowerment efforts throughout the years. Collaboration has been key for disaster relief in farm worker communities that have been, and still are, largely ignored.
In the past, NFWM's Youth and Young Adult (NFWM-YAYA) network in Orlando, FL developed a close relationship with FWAF and the communities where it operates. YAYA and FWAF worked together to plan trainings, meetings, legislative visits, or educational events.
YAYAs volunteered at FWAF events, such as workdays at FWAF's Campesino Gardens, FWAF's Annual Women to Women conference, or FWAF's Christmas Posadas. FWAF hosted YAYA organized events such as immersion trips, where YAYA members had the opportunity to create a relationship with the farm workers in the community. Finally, YAYAs also worked collecting much needed donations, such as bicycles, long sleeve shirts, food, gardening tools, etc. for the communities where FWAF operated.
Learn how you can get involved!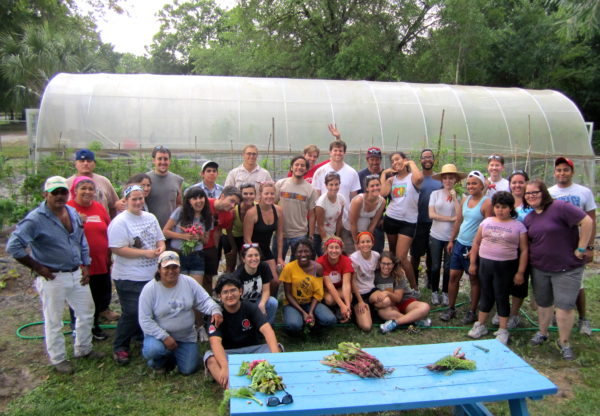 Last updated 02/2022