Bookkeeper
bookkeeper@nfwm.org
---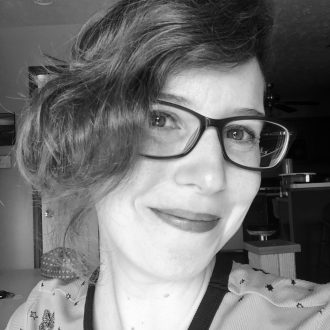 Amanda grew up in Colorado with parents who were both pastors for The United Methodist Church. In the summers she would go to Ohio to make lemonade at county fairs for her family's business. After high school, Amanda went to California and got a BFA in Graphic Design. Upon graduating, she traveled to New Zealand to be a nanny and see what living in another country was like. Amanda liked it so much that in 2009 she moved to Canada where she got a BA in Sexuality, Marriage, and Family Studies (SMF) and used education visas to stay in the country.
While in Canada, Amanda was enjoying access to Universal Healthcare and learning more about how expensive and difficult immigrating is. Through her SMF degree she was also learning more about systemic injustice, intersectionality, and what access to education, health, and resources actually means versus what the reality often is. Amanda is very passionate about sexual health and access to health services so she volunteered for organizations in Canada that focused on education and accessibility. At the time, Amanda's "day job" was running a swing dance studio. She organized and taught multiple classes every week, ran weekly dances, and generally worked really hard to build a caring and inclusive community for folks who had experienced trauma and adversity. Eventually, her immigration attempt failed and she moved back to the US in 2017.
Amanda currently lives in Ohio with her sweet Torti cat, who found her when she was volunteering at a cat shelter. Amanda is grateful to be working with NFWM, even though she isn't involved in the frontend of the organization she is happy to be supporting the work.