Director of Farm Worker Advocacy
farmworkeradvocacy@nfwm.org
---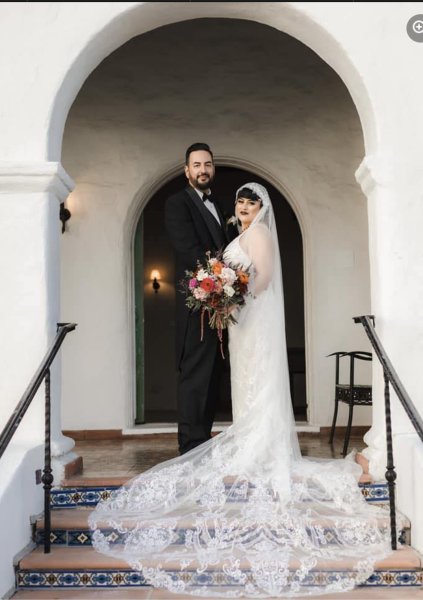 Irene San Román is the Director of Farm Worker Advocacy for the National Farm Worker Ministry. She is the daughter of Mexican immigrants and a descendant of farm workers. Irene grew up in the labor movement through a strong union household where she walked picket lines with her family in support of contract campaigns from a very young age.
Irene comes to NFWM after having served our country as the Campaign Director for the American Federation of Government Employees National VA Council's COVID Crisis Response Campaign. Before bringing the fight for racial and economic justice to our nation's VA hospitals, she organized students and service workers throughout Orange County, Los Angeles, and Pennsylvania. Irene first started in the labor movement as an organizer and union representative with AFSCME Local 3299 in Los Angeles, where she walked the halls of UCLA Ronald Reagan Medical Center ensuring that workers had a voice on the job against management abuses.
In 2015, Irene earned a scholarship from the Pennsylvania State University to pursue a Master's Degree in Labor and Global Workers' Rights. Her work included a strong focus on strategic corporate research, gender and race relations at work and workers' rights in the global economy.
Irene returned home to Orange County as a faith-rooted organizer with Clergy and Laity United for Economic Justice. She worked on the living wage campaign for Disneyland Resort workers in 2018 before moving on to the National Union of Healthcare Workers where she was strategically involved in rapidly growing the union's network of political and community allies to strengthen its many contract campaigns throughout Southern California.
When Irene's not fighting for workers' rights, she enjoys playing the drums, practicing martial arts, learning new techniques in combat sports, and spending time in the kitchen cooking and baking with her lovely daughter Alessandra. Irene recently celebrated a life milestone as she got married in April.