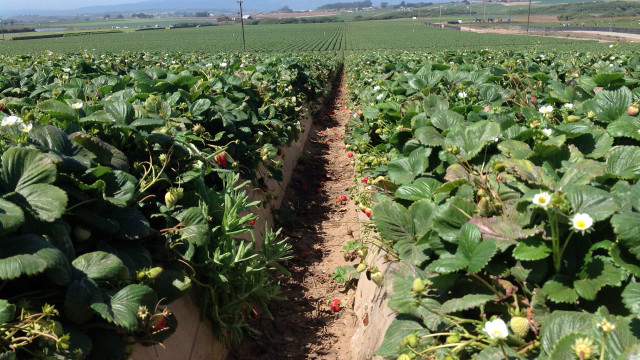 A Message From Farmworker Justice: Washington State berry grower Sakuma Brothers Farms has withdrawn its application asking the federal government to allow it to employ as many as 438 foreign H-2A "guest workers" to harvest its berries this season. Sakuma had made the application after the company's domestic workers formed an organization last year, "Familias […]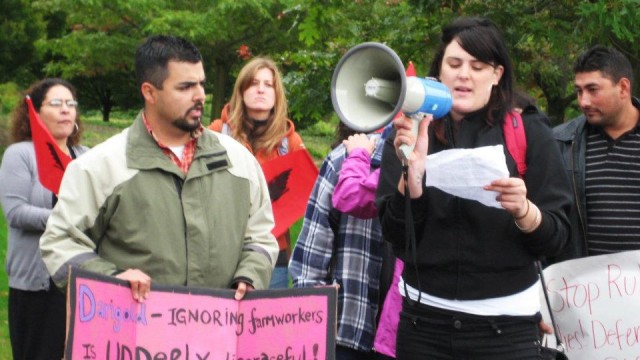 Please take action and e-mail Darigold CEO, Jim Wegner today. You may remember the horrific tales of worker abuse at Washington's DeRuyter Brothers dairy farm, where workers were threatened with weapons and forced to secretly eat lunch while working amidst cow feces and other hazards. Many have written the CEO of Darigold, Jim Wegner, to […]
By John Munson, Director Oregon Farm Worker Ministry
Two workers active in an effort to form a union were fired over the weekend (August 15 – 16) by Ruby Ridge Dairy owners Dick and Ruby Bengen in Pasco, Washington. Four workers who had circulated pro-union pledge cards were fired in the last few weeks.
Workers report a climate of fear at the dairy, which employs some forty people. They also report that they received less than the wages to which they were entitled, that they were required to work long hours without rest or lunch breaks, were not allowed sick leave with or without pay, and that they were required to use machinery without proper instruction or protection. Bengen, who is vocal in his opposition to the union and who has stated that a union would "take the fun away from diary farming" alleges that the workers were fired for cause.
Several former workers from the dairy have filed a complaint against Ruby Ridge in the Superior Court of Franklin County, Washington.