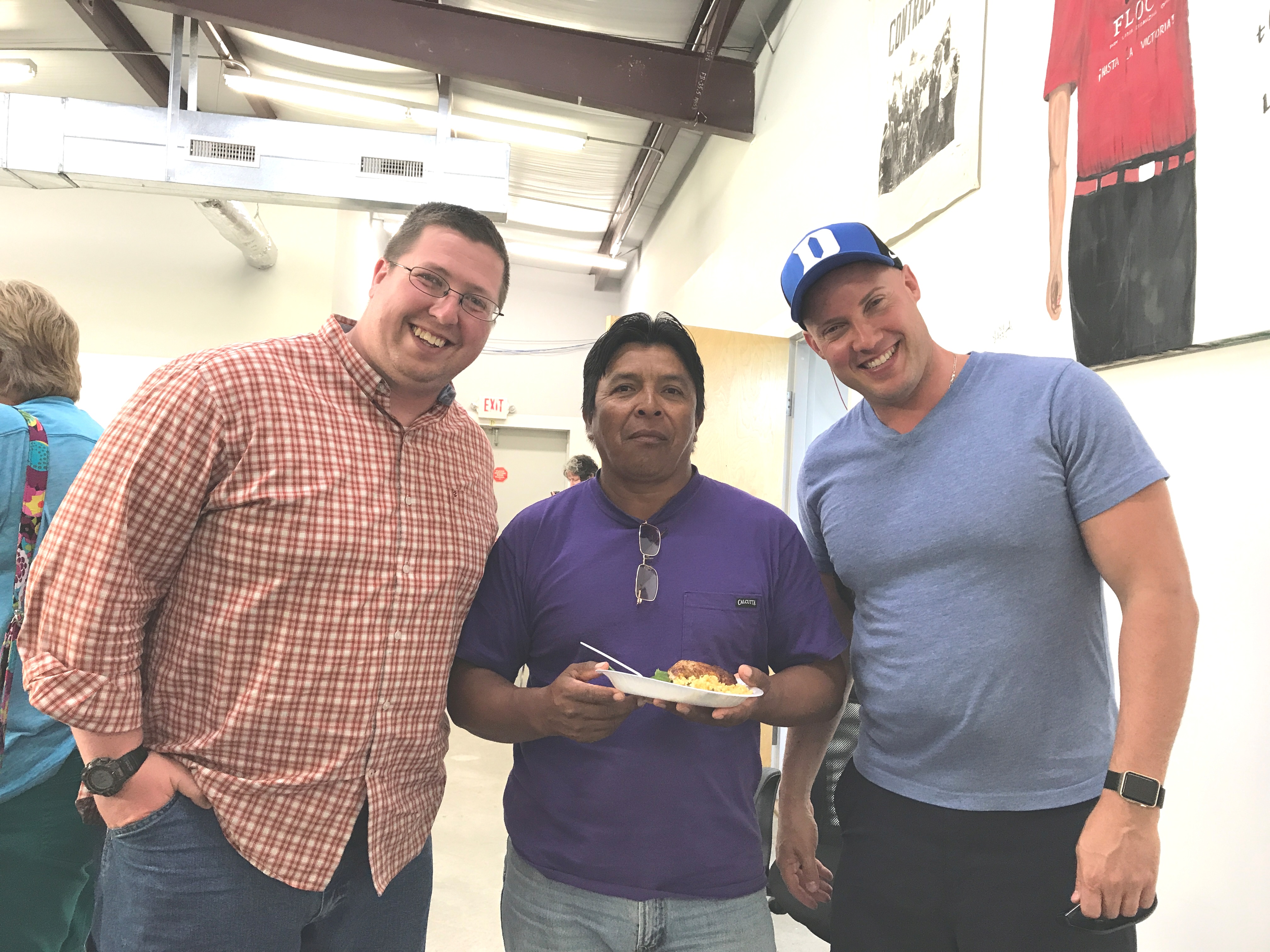 The National Farm Worker Ministry is blessed this summer to have Chris Burner with us serving as our Duke Divinity School ministerial intern.   Chris has written two reflections related to his experiences here at NFWM.  Each speaks deeply to Chris' growing understanding of and connection to the farm worker movement for justice and our […]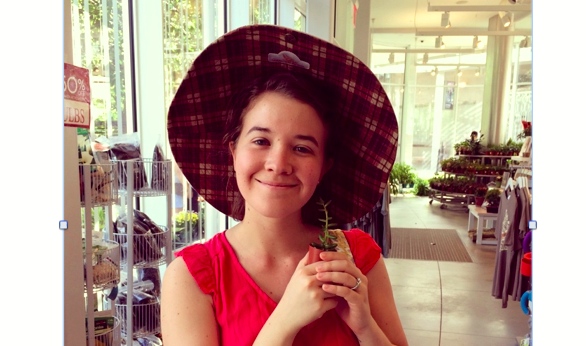 We at NFWM are very pleased to introduce Rachel Sanchez, our 2015-16 school year Duke Divinity School Ministerial Intern.  Rachel started with us in September and will be with NFWM until late April.  She'll be working one full day a week in the Raleigh office and some hours from Durham, where she lives and goes […]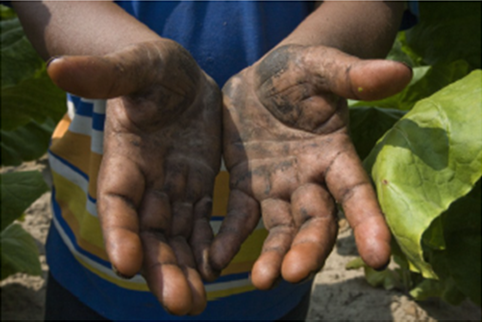 Here is the most recent reflection written by Carson Putnam, NFWM's Duke Divinity School Ministerial Intern this summer.  Carson has been organizing people of faith in the Triangle to visit labor camps, accompanying organizers of the Farm Labor Organizing Committee (FLOC). Sustaining Hope: Gospel Resolve in Farm Worker Ministry Recently I had the opportunity to […]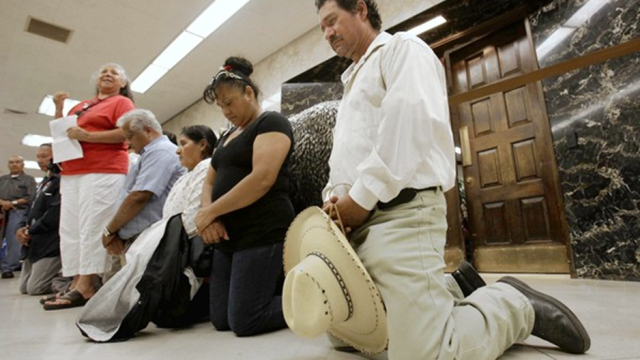 Resource Updates: We are now publishing several faith-based resources that have been created this year by Duke Divinity Intern, Taylor Dellastatious Pfaff. Should you like to integrate these resources into your congregation, personal devotional life, or ministry context, please download and do so! These resources have been added to our two recently updated resource pages, […]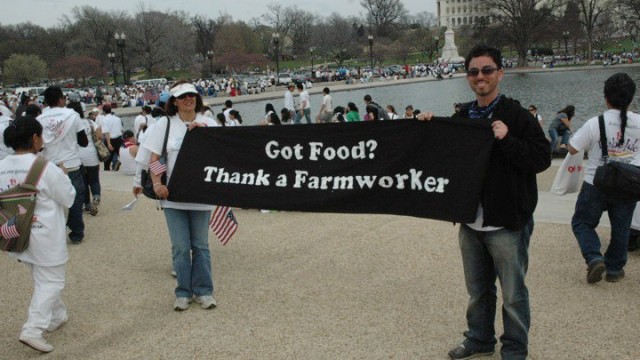 For the past two weeks, Taylor Pfaff has been settling into work at the National Farm Worker Ministry National office. Taylor is NFWM's new Ministerial Resident, through the Duke Divinity School Field Education program, who will be  creating worship resources to help connect people in the pews with those in the fields. Taylor has had numerous […]
Ryan Nilsen, NFWM intern through Duke Divinity School As Octavio and I walked up to the front step of an old trailer next to a tobacco field outside of Gibsonville, North Carolina, I asked him, "Do you mind speaking first again?" He smiled and said, "No problem, man." It was an early summer Sunday afternoon, […]
By Blake Daniel, Duke Divinity Intern
Yesterday I traveled to a remote farm in north-central North Carolina as part of the National Farm Worker Ministry's farmworker outreach project. My fellow NFWM workers and I traveled with some ten members of the Eno River Unitarian Universalist Fellowship to pay a visit to a group of migrant Latino men who have been working in the tobacco fields all summer. Our goal in visiting was one of solidarity. Most of us from NFWM and ERUUF have spent time learning about the lives and hardships of migrant workers in the U.S. and, as such, we were eager to dialogue with and befriend members of this group that so often goes unnoticed.
We spent the better part of the afternoon in fellowship at the workers' house, which was an aged trailer sitting in solitude amongst acres of tobacco crops. My fellow intern Lauren led us all in introductions and ice-breakers. Members of ERUUF provided a lunch replete with ham, macaroni salad, fresh fruit, and ice-cold Pepsi.
By Blake Daniel, Duke Divinity Intern
I'm always struck by the drive out of Durham and into farm country.
Lauren and I meet up with Rebecca from the Southern Coalition for Social Justice, and the three of us make the trek to visit farmworker labor camps in rural North Carolina. We leave behind the gothic architecture of Duke University and the exposed brick of downtown Durham to, abruptly, find ourselves immersed in agriculture. As my fellow intern Lauren drives, I look out the window to see classic signs of Americana: red barns with Coke logos painted on the side, American flags flying in front of quaint farmhouses, "Jesus Saves" scrawled on makeshift marquees, and rusted-out Chevys, amongst other detritus, littering the shoulder, all of which seem to reach back into a bygone era. I take in the landscape glowing amber in the setting sun as we suddenly pull off the road and into a gravel parking area. A stray dog ambles by, a rooster crows, and I look up to see a single-wide trailer at the end of the driveway. We've reached the farmworker labor camp.
By Blake Daniel, Duke Divinity Intern
We pulled up to the ramshackle farmhouse in the boondocks of North Carolina just as the sun was setting. I took stock of the rural imagery as we parked and got out of the car. This sunset is beautiful, I thought – yet my thoughts quickly ran to the farm workers whom we were preparing to visit: Each sunset merely concludes a day of sweltering summer heat. And what beautiful farmland! But would I like to work this farmland on my hands and knees twelve hours a day, six days a week? Indeed, much of the bucolic setting comes at the expense of unrewarded human labor. I couldn't help but think, How much of this soil has blood in it?
Thankfully my cascading thoughts were diverted as we padded our way onto the front porch of the house. Both curious and cautious, we knocked on the trim of the screen door and peered through the mesh. A smiling face quickly appeared and greeted us warmly in Spanish. Alex's disposition changed immediately as she recognized Luis, a farm worker from Veracruz, Mexico with kind eyes and a gentle presence. Luis ushered us inside and introduced us to his two coworkers and housemates, who are also from Veracruz and, like Luis, are working in North Carolina as part of the government's H2A guest worker program.
For ninety minutes, we – Alex, Lauren, and myself – sat in the front room of this old farmhouse, beneath one exposed lightbulb and amidst stifling humidity, and we told stories. Sometimes our stories were of lighter fare – our thoughts on the World Cup, for instance, or on the awkwardness of learning another language – and sometimes our stories focused on more serious issues, like immigration reform and the recent death of a farm worker friend. Since my Spanish is pretty rusty, I spent most of the time listening.
By Blake Daniel, Duke Divinity Intern
This past Saturday I learned how to build chicken coops.  No, not long, industrial chicken coops like you see on poultry farms; rather, chicken coops made from two-by-fours and wire, made to sit comfortably in one's own back yard. 
I learned this as part of a service project we did in Hurdle Mills, NC, at the home of a wonderful Latino farm worker family.  Alexandria Jones, my wife Erin, and myself met up with some friends from all over central North Carolina to put our muscles to work building two chicken coops, both of which can hold at least ten chickens and provide meat and eggs for an entire family.  While working in the hot sun for several hours was very tiring, the group's enthusiasm, humor, and desire to serve more than compensated for the hard labor.  It was a great opportunity to meet a farm worker family first-hand, to practice Spanish, and to get an inkling of an idea of what life is like for farm workers who work all day, every day, in the hot North Carolina sun.
Forfeiting the usual Saturday sleep-in, Erin and I awoke early to drive to tobacco farm country in Hurdle Mills, NC.  We showed up to the farm property, unsure of who exactly we were helping and what condition their home was in.  But, as we approached the home, we were greeted in Spanish by Francisca, a young mother of four with a patient, hospitable spirit.  She extended a warm welcome and we were promptly invited inside their doublewide trailer to watch Sponge Bob with the kids and drink 7-Up.
As we waited for the rest of our team, Erin and I warmed up our rusty Spanish conversation skills in getting to know Francisca and her kids.  Their hospitality and warmth was staggering.  Erin sat on the couch and chatted with Gilberto, the youngest son, about "Silly Bands," while I tried to get a better handle on the family's life by talking in the kitchen with Francisca.  Soon after, the rest of our party arrived, and we began working outside on the family's two chicken coops.