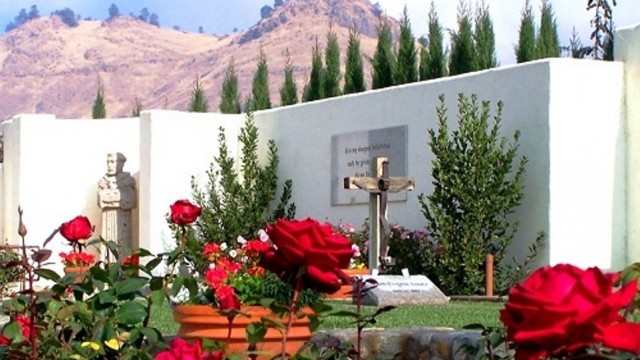 National Farm Worker Ministry Executive Director Virginia Nesmith, NFWM California Organizer Lucy Boutte, and founding NFWM Director Rev. Chris Hartmire and his wife Jane along with several other past and present board members of NFWM will be attending the establishment of the César E. Chávez  National Monument on Monday, October 8 in Keene, CA. President Barack Obama will […]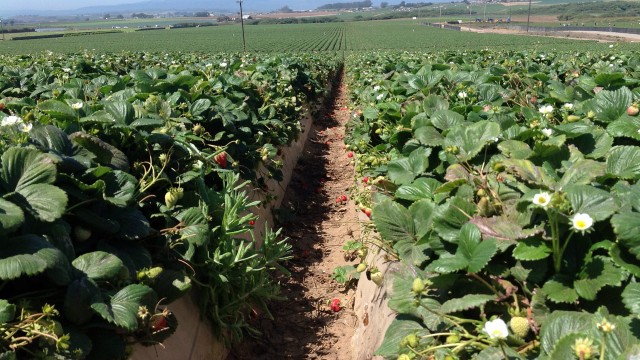 The Orange County Interfaith Committee (OCIC) will hold its 47th annual fundraising event for National Farm Worker Ministry on Sunday, September 30 2012 at Church of the Foothills in Santa Ana, CA. For those of you lucky enough to be close by to attend, this enjoyable evening will begin at 5:00 pm with a social […]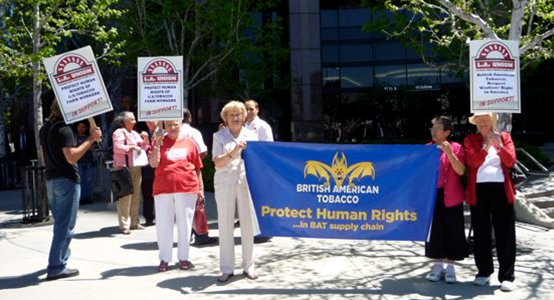 The Orange County Interfaith Committee to Aid Farm Workers (OCIC) will hold its 47th annual fundraising event for NFWM this coming Sunday, September 18th at St. Mark Presbyterian Church in Newport Beach, CA. The keynote speaker will be Dr. Michael Conroy, author of Branded! How the Certification Revolution is Transforming Global Corporations. The event begins […]
By Virginia Nesmith, June 29, 2011 National Farm Worker Ministry staff member Lucy Boutte was present with the United Farm Workers for the last 12 days in Sacramento, helping to organize prayer vigils, marches and fasts in hopes of persuading California Governor Jerry Brown to sign SB 104, the Fair Treatment for Farm Workers Act. […]
On October 15th and 16th over 20 Evergreen YAYAs, students, and community members attended a ten hour volunteer training to learn how to tutor adult immigrant learners in English. Friday night was spent learning about the work of Mason County Literacy, a non-profit, largely volunteer run organization that has been in operation for nearly 20 years. MCL and Thurston County Bookends utilize about 150 volunteers to provide free instruction to adults wishing to earn a GED, learn English as a second language, or improve their math and literacy skills. Participants read oral histories prepared by ESL students and talked about the different challenges and strengths that can shape the immigrant experience. We also discussed the different reasons that people emigrate from their home countries and the unique place that many immigrants find themselves in when they come to the United States seeking refuge from persecution and can never return home. A shared experience we found in the oral histories was the sense of loneliness and isolation; finding ordinary acts such as a trip to the grocery store completely intimidating because you cannot communicate with others.
The board & staff of NFWM met in Los Angeles the weekend of July 30 & 31, 2010. On the 30th, we traveled north to the area around Arvin and met with farm workers and UFW co-founder Dolores Huerta.


We then went to the edge of a grape vineyard and held a prayer vigil honoring those workers who have died working in the heat of California fields in recent years.

From there we went to Bakersfield, where NFWM President Felix Garza was featured speaker at an Immigration rally on the day that Arizona's anti-immigrant bill was to go into effect. Before leaving Bakersfield, we had dinner at Believers in Jesus church and heard from several Giumarra workers.


We then traveled back to our conference site, Mt. St, Mary's College. We were delighted to be joined throughout the weekend by co-founder of the Orange County Interfaith Committee to Aid Farmworkers and former NFWM board member, Jeanne Giordano and her husband Roy.
For more photos of the weekend, click HERE.


NFWM Board member, Bro. Mark Schroeder (left), led a group in prayer outside of Gov. Arnold Schwarzenegger's office on Tuesday, July 20th as they hand-delivered a bill that would require overtime pay equity for farm workers. Schwarzenegger has 12 days from Tuesday to sign or veto the bill. Also pictured are United Farm Workers President, Arturo Rodriguez (left) and the bill's sponsor, State Sen. Dean Florez (D-Shafter)(center).
Click HERE for a Sacramento Bee article, The Buzz: Farmworkers deliver overtime bill to Schwarzenegger's office.


A group from Los Angeles and a group of pastors from Bakersfield traveled to the fields to visit with Giumarra workers.
Students of the Charismatic Renovation of the Pastoral Region of San Gabriel celebrate the Memorial mass in the Cathedral. Several students participated in the mass as eurchristic ministers, ushers, and in the procession. After the mass the students helped with postcards supporting Immigration Reform.
Virginia Nesmith, Executive Director of NFWM, was among the participants at the First International Global Agricultural Industry and Waged Agricultural Workers Conference, held at the National Chavez Center, Villa La Paz, in California. The event, sponsored by the United Farm Workers of America, Oxfam America and Oxfam Nobid, included representatives of farm worker organizations from South Africa, Chile, Peru, Ecuador, India, Bangladesh, and the Philippines as well as Oxfam colleagues from Morocco, the United Kingdom and the Netherlands.
During the three day meeting, participants shared information about farm worker conditions and the work they are doing in their respective countries; drew a "wall" of key moments in their history; heard reports on the globalization of the food industry and discussed approaches to organizing; visited workers in the fields of the San Joaquin Valley and in their homes, and began to identify areas of potential collaboration. The similarity in oppressive conditions and challenges from continent to continent was remarkable, as was the passion to overcome them. Everyone left convinced that just as agribusiness and the food retail industry are global in scope, it was critical that farm worker representatives begin to communicate and collaborate on a global level. The conference planted the seeds for that work, as we opened the door to the future with new knowledge, energy and hope.
CLICK HERE for an article about the Conference (Spanish)
NFWM-California staff, Lucy Boutte organized and hosted 69 farm worker supporters to travel to the Central Valley on June 12th to visit with the National Cesar E. Chavez Center in La Paz and meet with Giumarra workers. The supporters came from 14 churches from Los Angeles County as well as a group of high school students on an immersion trip from St. Ignatius Prep High School, San Francisco. The purpose of the trip was so supporters could meet some of the farm workers they have been supporting for the past year through writing campaigns to the Governor, fasts & vigils.