Forty Years of NFWM
The Costs & Joys of  Discipleship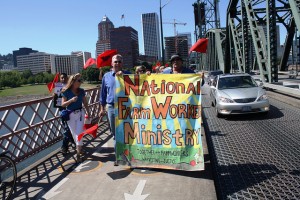 Background:
In January of 1971, leaders of various state Migrant Ministries that had been providing charity and service to migrant workers since the 1920s met in Atlanta to discuss the future of their ministries' relationship to the growing farm worker organizing movement.  At that meeting, they founded the National Farm Worker Ministry (NFWM) with the commitment to organize faith communities to support the campaigns of farm worker organizations. In the forty years since then, NFWM has continued to support farm workers' struggles for justice and empowerment.
The Project:
In honor of its 40th anniversary as a national organization and 90 years of solidarity with farm workers, NFWM conducted oral history interviews with major supporters around the country. We hope that these interviews will help us look forward to the future of our involvement with the farm worker movement and also inspire others to join us. We have compiled a discussion guide which you can use to help facilitate small group discussions around these audio clips and the stories of NFWM.
Please click a title or image below to hear a short audio clip from an interview. To read more excerpts from the interview and learn more about the person, click here.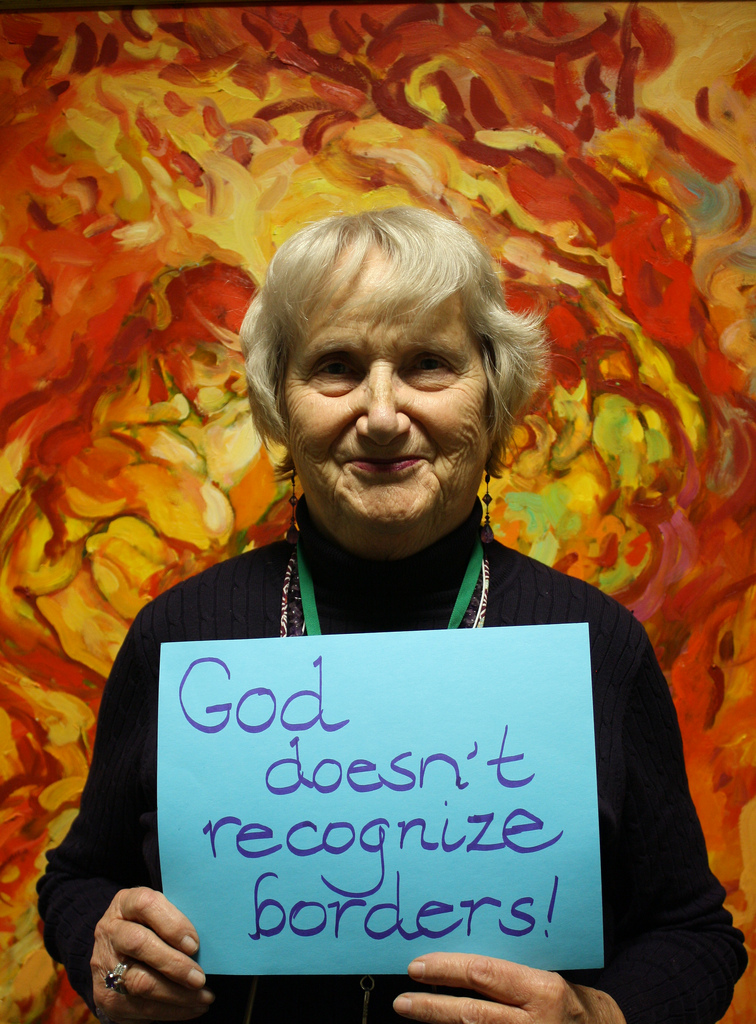 Suzanne Darweesh, former staff person of California Migrant Ministry and longtime board member of NFWM, explains the consequences of early shifts in the priorities of the farm worker ministries during the 1950s and 1960s.
Los Angeles, California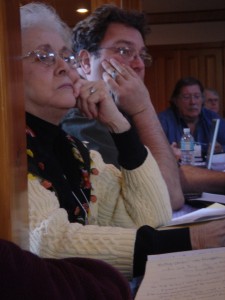 Olgha Sierra Sandman, former Illinois Migrant Ministry staff person and longtime board member of NFWM, describes her  conversations with Cesar Chavez when he came to a gathering of the Migrant Ministries in 1970.  NFWM was founded just months after this meeting with an explicit commitment to organizing  faith communities in support of Chavez and the United Farm Workers.
 Chicago, Illinois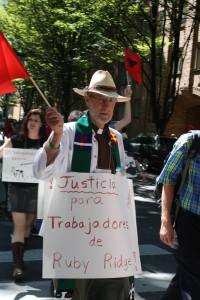 Ed Brandt, Lutheran minister and chairperson of the Oregon Farm Worker Ministry, discusses what he learned from being arrested for his active support and presence with farm workers who were organizing with the Pineros y Campesinos Unidos del Noroeste (PCUN).
Portland, Oregon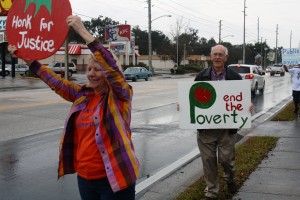 Bert Perry, longtime NFWM organizer in Florida, recounts how her husband lost his job managing a Winn Dixie because of her outspoken support of farm worker unions and criticism of the most powerful players in the agricultural industry.
Deland, Florida
David Wildman, Executive Director for Human Rights and Racial Justice of the United Methodist Church's General Board of Global Ministries and NFWM board member, explains what the peace movement and also middle class Christians in particular can learn from farm workers who struggle  for justice. 
New York City, New York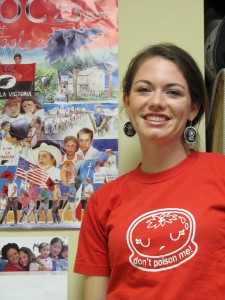 Dominique Aulisio, a recent graduate of the University of Central Florida and early member of the  Youth and Young Adult (YAYA) movement network within NFWM, describes how meeting Dolores Huerta and NFWM's Lariza Garzon led her to become a student organizer in support of farm worker campaigns.
 Orlando, Florida
Dave Austin, public health professional and leader of the Eno River Unitarian Universalist Fellowship's Farmworker Support Action Team, discusses some of the methods and challenges faced in supporting the Farm Labor Organizing Committee's five year boycott of Mt. Olive pickles. 
Durham, North Carolina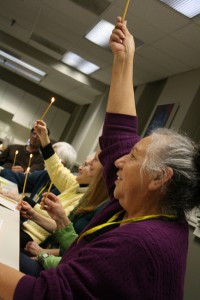 Lucy Boutte, Catholic lay leader and California organizer for NFWM, describes her experience at a 13-day United Farm Worker campaign in Sacramento in support of the Fair Treatment for Farm Workers Act in the summer of 2011. The bill was vetoed by Governor Brown, though he later helped to negotiate a compromise amendment to California's Agricultural Labor Relations Act.
Los Angeles, California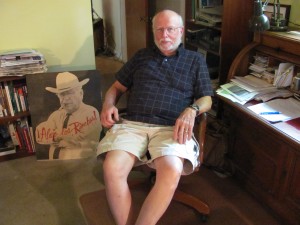 Sam Trickey, professor of Physics and longtime NFWM board member, reflects on how his own cultural background gives his voice a particular power in advocating locally for farm worker justice. 
Gainesville, Florida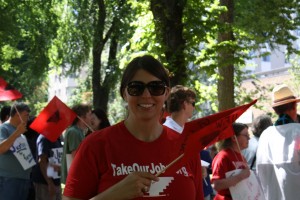 Alexandria Jones, former NFWM state organizer for North Carolina, describes the power of being able to connect workers organizing in California with workers in her own state through sharing their stories with one another.
 Greensboro, North Carolina
To read more  excerpts from these interviews, click here. 
All photos are taken from the NFWM or UFW archives and include contributions from Alex Jones, Lori Fernald Khamala, Ryan Nilsen, and Jocelyn Sherman. Ryan Nilsen conducted these interviews in July and August 2011 and compiled this project. For access to the full interviews, please contact Ryan Nilsen at nc@nfwm.org. Special thanks to Dr. Charlie Thompson, Susan Alan, Virginia Nesmith, and all of those interviewed for their support in this project.